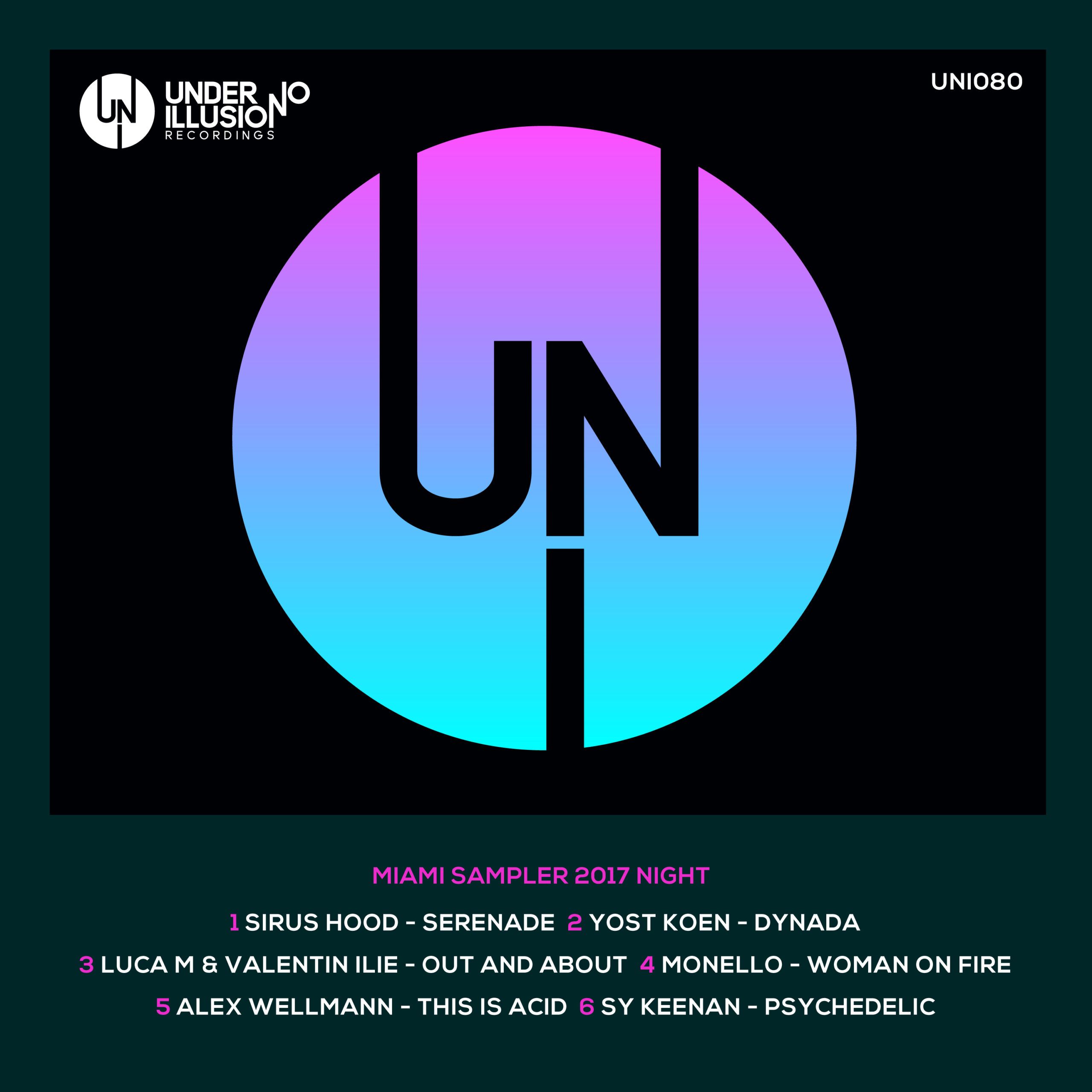 Various Artists - Under No Illusion – Miami Sampler 2017
Its nearly that time again, WMC in Miami, and as always the under No Illusion boss Ki Creighton treats us to a virtual stack of goodness! So kicking things off with the 'Night' sampler we find six of the best…
Sirus Hood lands at UNI with a rather epic gem entitled 'Serenade' that we are sure will get the trainspotters out in full force. Perfect for the sunshine!
Yost Koen 'Dynada' is a rollin' houser, laser blips, tasty vocal samples, drum fills and more. Quality!
Luca M & Valentin Ilie deliver 'Out and About', a stripped back deep and infectious trippy little number.
Punchy housey beats, with a tech-house twist are order of the day for Monello's 'Woman On Fire' track. A skippy and punchy affair with a big breakdown to increase the temperature up on the dance floor.
Alex Wellmann – 'This Is Acid' does pretty much as you'd expected and hope, a retro nodded acid drenched 808/909 fuelled swaggering slab of filthiness.
Sy Keenan – 'Phsycedelic' is a bumpy groovy house number, laced with spoken vocal and quirky dirty noises.