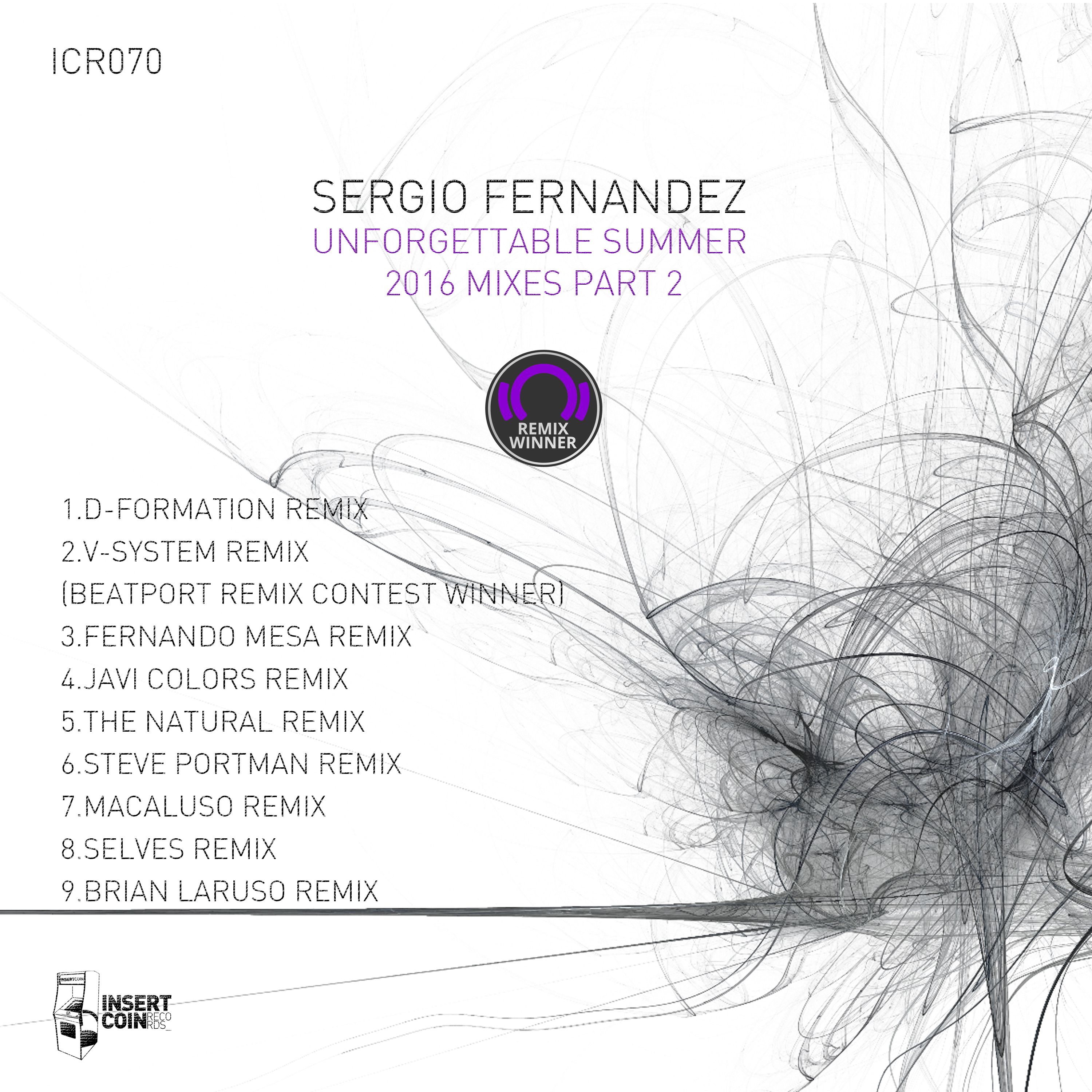 Sergio Fernandez - Unforgettable Summer 2016 Mixes Part 2
"Unforgettable Summer" is one of Sergio Fernandez's biggest hits, selling more than 4000 vinyl copies in 2005. Then Sergio releases 2010 vision main mix reaching number#3 spot in Beatport. Almost every DJ played this track. We are so proud to present 2016 Mixes part 2 including awesome remixes by legendary and top producers such as D-Formation, Fernando Mesa, Javi Colors, Brian Laruso and new names V-System, The Natural, Steve Portman, Macaluso or Selves!
Keep in mind: Insert Coin, press start and play!
Tracklist
1. D-FORMATION REMIX
2. V-SYSTEM REMIX (BEATPORT REMIX CONTEST WINNER)
3. FERNANDO MESA REMIX
4. JAVI COLORS REMIX
5. THE NATURAL REMIX
6. STEVE PORTMAN REMIX
7. MACALUSO REMIX
8. SELVES REMIX
9. BRIAN LARUSO REMIX
contact