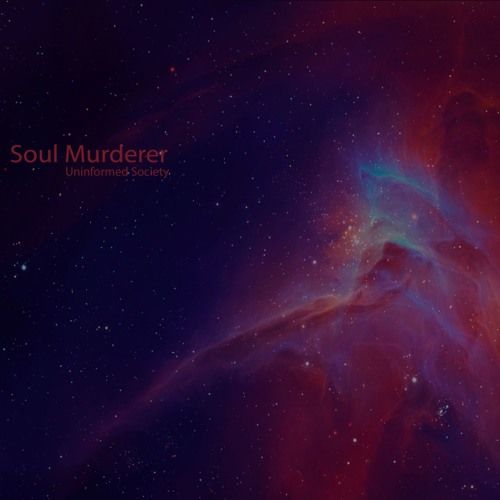 Soul Murderer - Uninformed Society
Jesús Gómez, also known as Mauro Nakimi amongst other aliases, starts a new cycle under the Soul Murderer moniker: a new phase that enlarges his artist profile, constantly connected to the persistent sound exploration, which adds another dimension to the artist's wide range, presenting a new alter ego that boast a renewed aesthetic and technique identity, although conservative in terms of work philosophy and exposure to the audience, two features he manages with utmost subtlety.

Soul Murderer combines elements linked from different projects and phases throughout his wide musical career, experimental background sound and structural ingredients that reveal the mastery of this producer in different fields: creativity, originality and his great skill to treat each track are the main advantages of this music producer.

'Uninformed Society' is the tenth release from Spanish label NXT recordings and the debut album of this artist under his Soul Murderer moniker. It is an album that shows the great skills of this producer, that enable him to create complex atmospheres and rhythms. The album consists of nine tracks evoking unique landscapes full of life, and survival, and full of activity .

This work will be available to download in digital format at the main vendors as well as in a limited hand-numbered edition of only 100 Compact Discs.
NXT recordings
Discogs: https://www.discogs.com/label/983717-NXT-Recordings
Bandcamp: https://nxtrecordings.bandcamp.com/
Mauro Nakimi
Discogs: https://www.discogs.com/es/artist/2913317-mauro-nakimi
Bandcamp: https://mauronakimi.bandcamp.com/