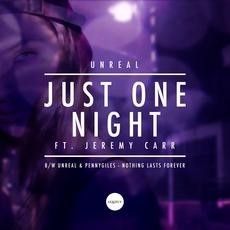 Unreal – Just One Night feat. Jeremy Carr
Following releases on V Recordings & Chronic, and remixes for Dr Meaker & David Boomah rising Brazilian star Unreal comes to Liquid V with two huge collaborations.
First up we have the sublime 'Just One Night' , a slice of rolling liquid heaven. With the incredible vocals talents of New York based Jeremy Carr, this spine tingling track is as timeless a piece of dance music as you'll find anywhere, fusing soul, R&B and liquid funk at 174bpms.
Unreal crosses more continents by teaming up with Cardiff's Pennygiles on the disco infused 'Nothing Lasts Forever', evoking memories of liquid classics, with their own unique twists.