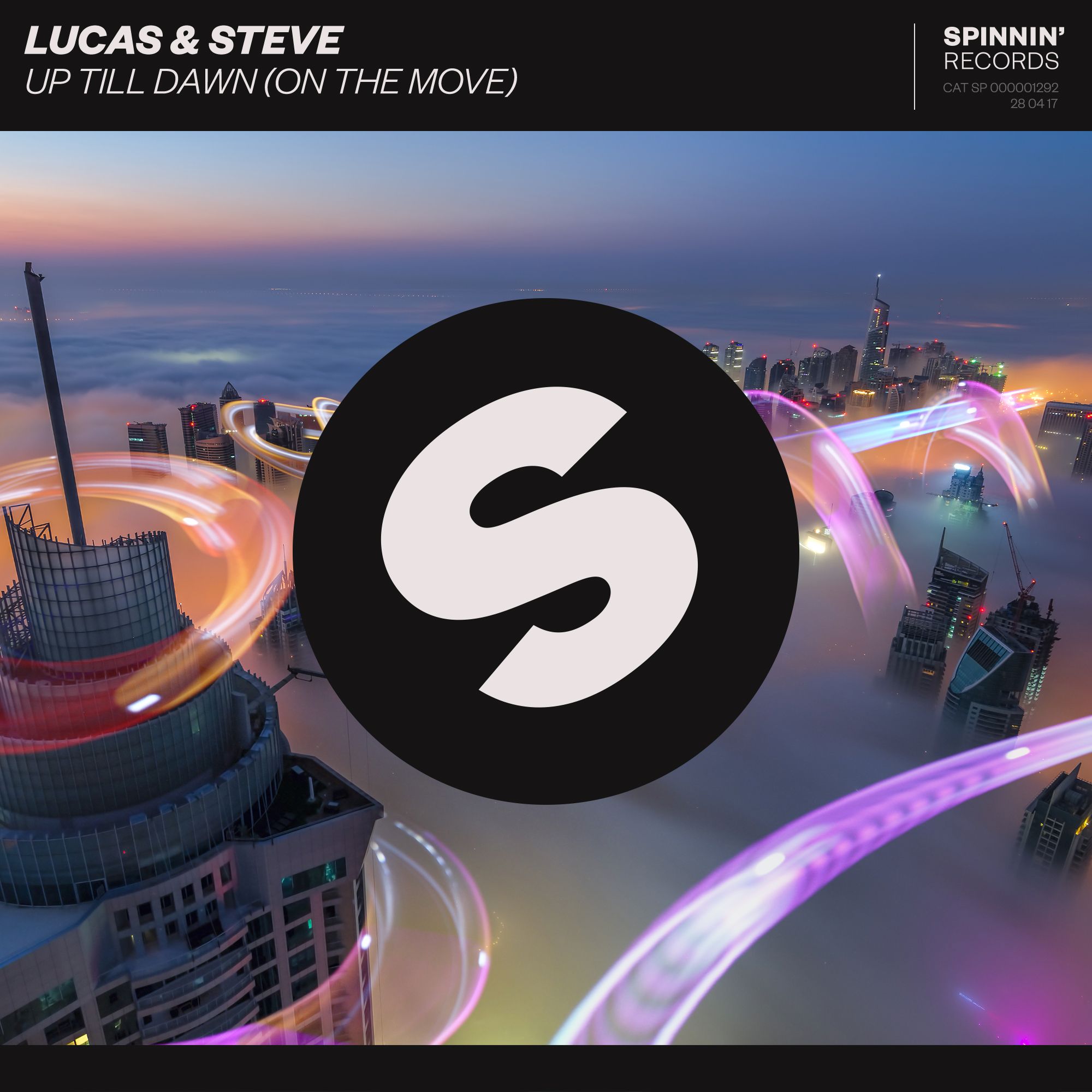 Lucas & Steve - Up Till Dawn (On The Move)
Lucas & Steve are back on full force. After delivering quite the dance anthems recently, the Dutch duo now comes with perhaps its most promising and acclaimed record to date. Using a world famous melody, 'Up Till Dawn (On The Move)' seems to be on everybody's radar for this summer season – another classic in the making, out now on Spinnin' Records.
Dutch duo Lucas & Steve has been responsible for quite some festival crowdpleasers recently. Last year saw the guys release 'Summer On You', their collab with Sam Feldt turning into a worldwide summer hit (reaching 36 million Spotify streams, and counting), as well as the follow-up to this hit, the massively supported 'Love On My Mind'.
Safe to say, the guys had a blast of a year. While making waves with their biggest hits ever, the duo played some of their most acclaimed performances, including making their debut at the Miami Music Week, gigs at Tomorrowland, Mysteryland, Flying Dutch and the Amsterdam Dance Event, including hosting their own Skyline Sessions event.
Following all this, the guys returned with 'Calling On You' early 2017. Featuring Dutch singer Jake Reese it turned into a smash hit, supported by DJ's everywhere, again scoring millions of streams. In the slipstream of this success, the track got picked up by several US radio stations, leading to Lucas & Steve's first entry on the Billboard Dance Chart.
Recently, this was followed up by a collab with illustrious duo Pep & Rash on the DJ favorite 'Feel Alive', a popular club tune still going strong as we speak.
Bound for another groundbreaking season, Lucas & Steve now return with perhaps their most anticipated single ever. Aptly titled 'Up Till Dawn (On The Move)' it's a true summer anthem, featuring smooth guitar licks, poppy vocals and a sun drenched hook. The track lends its chords from the world famous Barthezz dance classic 'On The Move', reshaping the sound into a cool, innovative new record.
As said, anticipation for this record is high. Lucas & Steve have been evolving quickly this last year, 'Up Till Dawn (On The Move)' seems to be a major pinnacle in their career.
"As soon as summer comes to an end, we start looking forward to the next one. With that feeling in mind we created 'Up Till Dawn (On The Move)'. We feel honored using Barthezz' brilliant melody and interpreted it in our own way. We felt the melody had additional potential than its original purpose and could be used to create an uplifting full vocal song. This track is all about summer vibes. Let the summer begin!" – Lucas & Steve
Lucas & Steve – 'Up Till Dawn (On The Move)' – Out now on Spinnin' Records
https://lucasandsteve.lnk.to/UpTillDawnOnTheMove!RTST