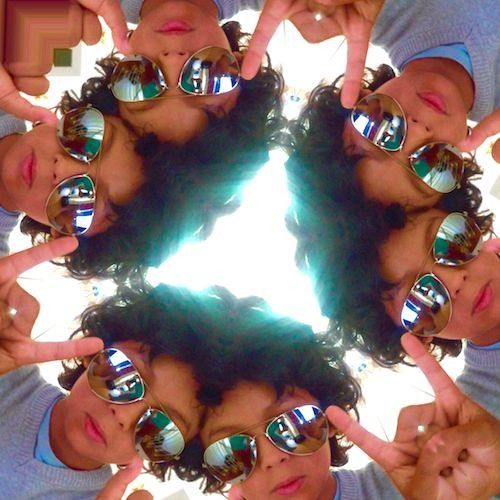 Gavin Hardkiss - Utopia Euphoria EP
Hot on the heels of the Delusions of Grandeur twentieth anniversary reissue (and its accompanying multi-media tour which still continues), Gavin Hardkiss presents a selection of bright-eyed sounds and vivid meditations.
The Utopia Euphoria EP showcases Gavin's ever-developing sun-soaked psychedelic house music style and features some exciting vocal collaborations. "Divine Secret" is a refreshing and joyful four-on-the-floor jaunt featuring the catchy vocals of Tiki, from the Los Angeles band Piel. "Utopia Euphoria" follows with a slight nu-disco touch as the otherworldly voice of Katherine Keats is wrapped in shining synth melodies and bouncy percussion.
The third collaboration is the most special for Gavin, as his eight year old son Lucien Gael has dropped vocals for the irrefutably danceable "Waiting Right Here 4 U". The track's guiding pulse is its groovy rhythm, accented by dubby effects and Lucien's effected hooks. "Second Noble Truth" is Gavin on his own, opening with an electronic breakbeat that wouldn't be out of place on Delusions.
Gentle keyboards, punchy sub-bass, and shimmering pads connect this with the Hardkiss sound of now. The EP closes with a bonus, sparser Beats Mix of "Divine Secret" tailor-made for the after hours. These are transcendental deep house sounds to help pull you out of your hardened shell … dive in.
Label and Artist Links:
www.hardkissmusic.com
www.lovewonanother.com