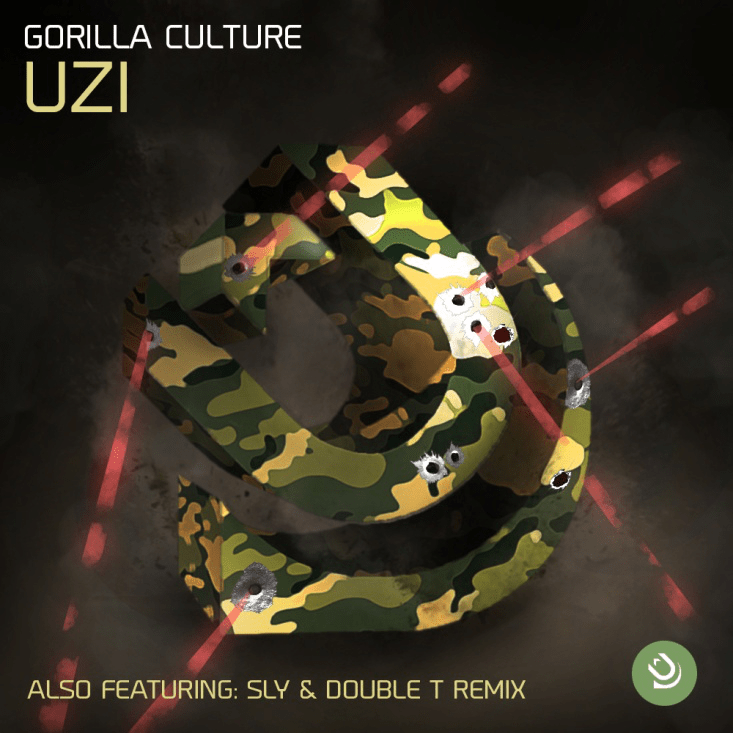 Gorilla Culture - UZI
Alarmed that nobody seemed to have shut this summer down yet, founding members of Gorilla Culture Ollie Weeks and Chris Watson decided to blast some ridiculously phat bass through your speakers with their new anthem 'UZI.' The Chelmsford duo holds residencies in venues across the country, performing regularly in huge cities like Birmingham. 'UZI' will cause 24/7 raving on a national scale. Urban Dubz regularly tours the country, licensing only those tracks which exhibit the duttiest bass. Therefore, we are delighted that Ollie and Chris have decided to release the track on our label. The bassline on 'UZI,' is so phat that were the track a person, the individual would be at serious risk of diabetes.
Having spent the last six years making ravers lose their minds on the dancefloor, opening for renowned acts such as Clean Bandit, Tough Love and Jaguar Skills, Pure Music Resident DJ Ollie's heavy bass will make your soul shake. Chris Watson's sets are so hot, that you could fry an egg on his decks. Chris has already performed alongside legendary DJs such as MistaJam, throwing epic parties which take raving to a new level. As Gorilla Culture, they bring you a raw, uncut, bass-driven interpretation of dance music, heavier than anything you've heard before. While crafting their titanic, speaker-crushing bass, Gorilla Culture were influenced by an eclectic mix of almost 30 years of dance music, noting modern influences as Certified Jackin' and Night Bass.
Mentioning 'heavy artillery' in its lyrics, 'UZI' will soon be in every DJ's arsenal, due to the track's intense wobble, which sends vibes through the club floor, into the ground deep, deep below. What other track will have gravel shaking this summer? The answer to this question will remain unanswered until Gorilla Culture makes another tune.
Obviously, when Urban Dubz receives tracks this incredible, the only sensible thing to do is to give them an absolutely monstrous remix. Sly and Double T provide the goods with a mix so cold, it will send an icepick through the very fibres of your being. Urban Dubz accepts no responsibility for speakers which may be smashed due to blasting Uzi's pummelling bassline at excessive volumes.
Contact Gorilla Culture
Twitter – https://twitter.com/GorillaCulture_
Instagram – https://www.instagram.com/gorillaculture_/
Facebook – https://www.facebook.com/GorillaCultureOfficial/
Contact Double T on
Instagram – https://www.instagram.com/tommyurbandubz/
Facebook – https://www.facebook.com/tommy.trinder?fref=hovercard&hc_location=chat
Twitter – https://twitter.com/TommyUrbandubz or https://twitter.com/tommytrinderuk
Contact Sly on
Twitter – https://twitter.com/jeremysylvester
Facebook – https://www.facebook.com/jeremysylvesteruk/
Instagram – https://www.instagram.com/jeremysylvester2/
Or his website – http://jeremysylvester.com/