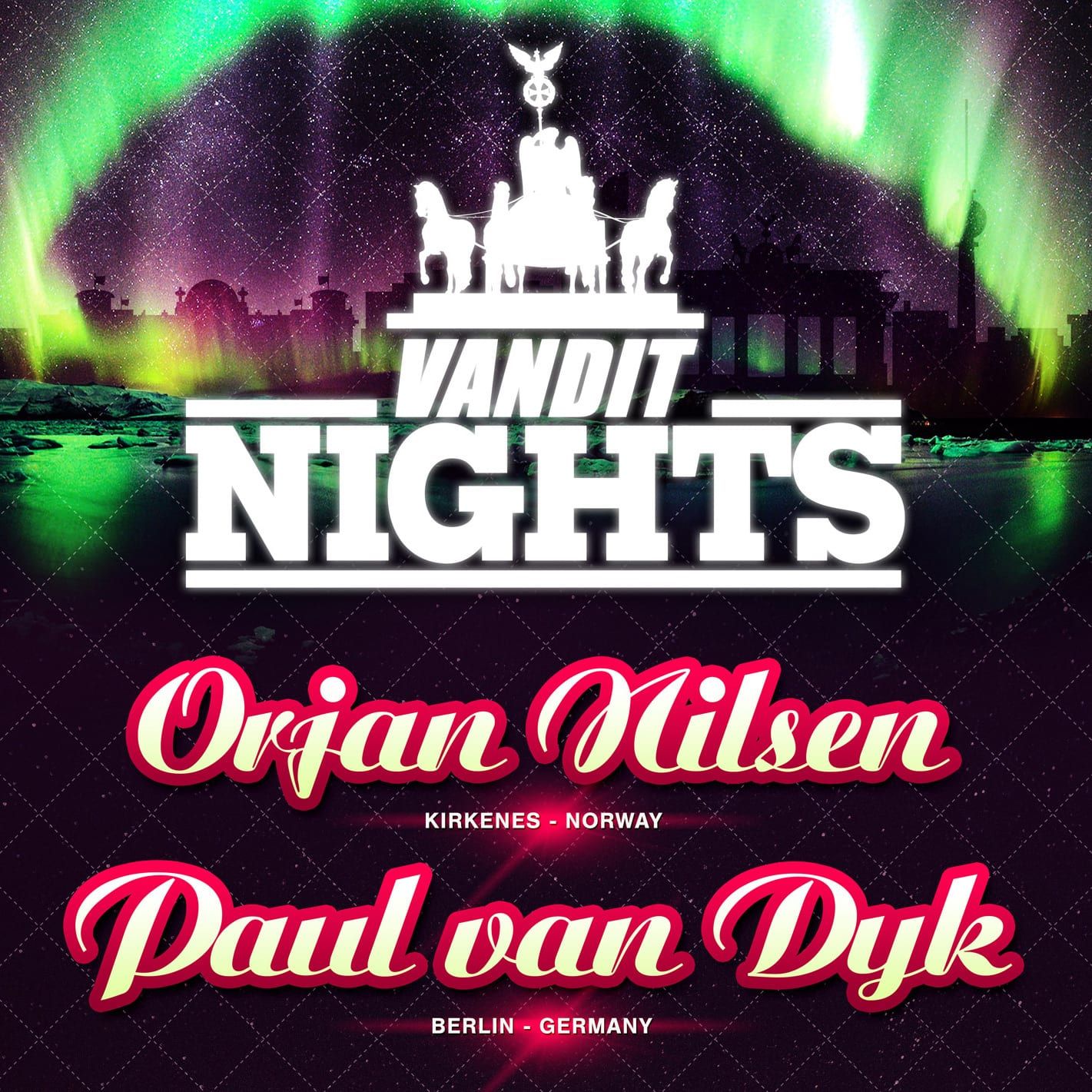 VANDIT Winter Night 2015 19.12.15 With Paul van Dyk & Orjan Nilsen @ Kesselhaus Kulturbrauerei
There's a certain nip in the air, a few brighter lights hanging about the place and the days are starting to get shorter, the nights longer. When it comes to nights of the VANDIT Winter variety however, that's the best news there is!
On that very note, today Paul van Dyk issues his annual invitation to head Berlin-bound, in order to pin the final bow on your festive prep. In the now time honoured tradition, on the 19th of December, PvD & Co. will once again take up residence in the German capital's estimable Kesselhaus Kulturbrauerei for a wholly unmissable night of clubbing!
This year, bringing a bit of the Northern Lights to this VANDIT Night is that veritable DJing 'aurora borealis', Orjan Nilsen. He'll be making the trek down from the northern Kirkenes lands to Berlin to join in the deck-side jollities. Stoking the clubbing fires higher, PvD himself will (of course!) be on hand to deliver his annual, seasonal musical 'address'.
………………..
The Ibiza's closing parties are now but a rosy memory and the open-air festival season has pretty much run its course for another year. Hence, the collective eyes of the clubbing world are swivelling in unison to the festive season! On the gift-front, you're starting to wonder whether 'socks all round' it going to cut it this year and that Christmas Day third degree from your relatives (college choices, boyfriend/girlfriend's name (and Facebook details) are starting to give you the shakes.
Well, fear not, Paul van Dyk and VANDIT Records will be at hand, with some 'pre-medicating' insulation for you! By the time Christmas Day swings around, all you'll be thinking about is pinning down that mid-set ID thumper that Nilsen dropped!
There are certain festive traditions that have to be observed… and those you don't want to miss!
If you like your chestnuts and glühwein hot, but your clubbing hotter, Berlin on December 19th is the place to be. So rally your clubbing mates and get the planner out!
Tickets are available here: http://bit.ly/1KVVdUg from today:
www.paulvandyk.com
www.facebook.com/paulvandyk
www.twitter.com/paulvandyk