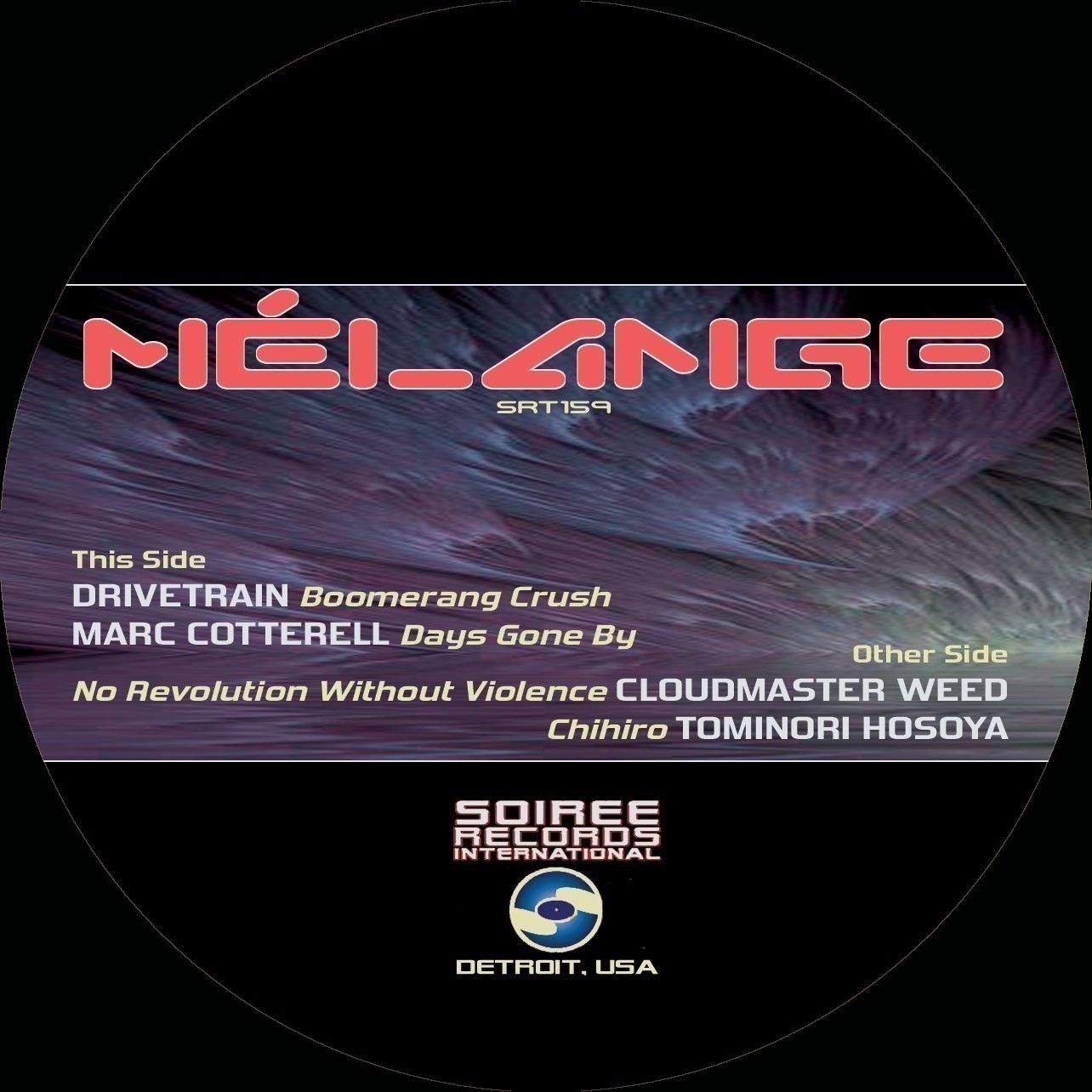 Various Artists 'Mélange EP'
The 'Mélange' compilation EP is a medley deeply immersed in sterling, late night, unconscious harmony.
The opener 'Boomerang Crush' by Derrick Thompson (Detroit, USA) is a spirited deep-tech adventure spiralling with sumptuous chords, duelling baselines and high tech percussions. The soulful vocal consummates the undeniable.
Next is 'Days Gone By' by Marc Cotterell (Bude, UK). Dropping his Soiree debut, this veteran producer brings a sleek, lustrous serving of deep electronic stimulant. Merciless bass pulsation governs spellbinding pads with sprinkles of keyboard riffs.
Following on is 'No Revolution Without Violence' by CloudMaster Weed (Meaux, France). This fiery presentation resonates of enraged machines and an uncompromising monologue, amalgamated by rhythm automation to a mechanized meltdown.
The EP finishes with 'Chihiro' by Tominori Hosoya (Tokyo, Japan). This Soiree novice delivers a moody and climatic closer. Rich in melody and lavish stabs, this atmospheric excursion exemplifies depth and distinction.
'Mélange' is released 20 October on vinyl and digitally.
https://soundcloud.com/soireerecords/drivetrain-boomerang-crush
https://soundcloud.com/soireerecords/days-gone-by
https://soundcloud.com/soireerecords/no-revolution-without-violenc
https://soundcloud.com/soireerecords/tominori-hosoya-chihiro