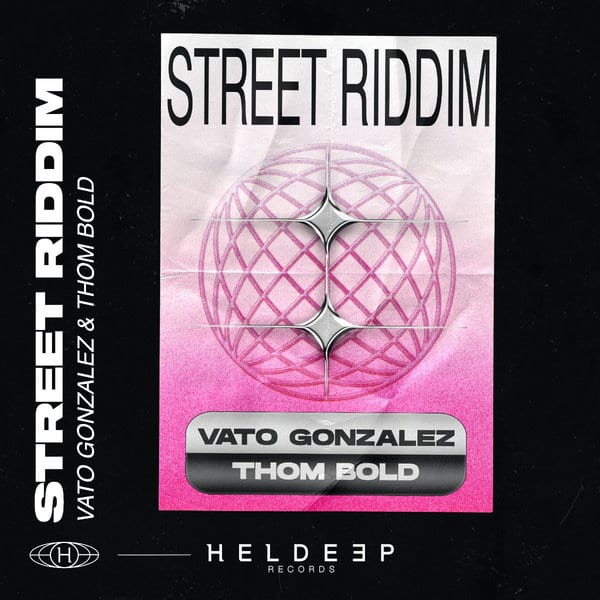 Vato Gonzalez and Thom Bold collaborate on dirty house gem 'Street Riddim'
After a year and a half hiatus, Vato Gonzalez is back with the long-awaited dirty house gem 'Street Riddim' featuring Thom Bold, out now on Heldeep Records.
One of dance music's veterans, Vato Gonzalez has a knack for delivering dazzling dance tracks that never fail to resonate with his fans. 'Street Riddim' continues to show Vato's ever-evolving sound while his signature 'Riddim' tag shines through as a key part of his beloved brand.
Taking elements from dirty house, 'Street Riddim' sees Vato Gonzalez and Thom Bold combine their dancing genius to create this dark and mysterious track sure to get heart rates up and heads bobbing. As the track starts off, an accelerating snare roll gets the heart rate up. Vocals join in, introducing the symbolic sentence 'I know that in the street it's pumping' before a clean drop is completed with a heavy bass that perfects the track.
'Street Riddim' has been a native to Vato Gonzalez' sets and is the highly-anticipated follow up to 'Bump & Grind'. It sees Vato become a more stern part of the Heldeep Family and promises even more solid material to come. His signature 'riddims' have led to more than 2000 gigs worldwide in the last decade, ranging from several editions of Tomorrowland to touring Europe, the US, and Asia. Receiving support from the likes of Martin Garrix, Don Diablo, and David Guetta, Thom Bold's ability to mix thick house tracks with his eclectic vision was the perfect addition to 'Street Riddim'.
Vato Gonzalez & Thom Bold 'Street Riddim' is out now on Heldeep Records
About Heldeep Records:
International superstar Oliver Heldens founded Heldeep Records to create a platform to showcase the new music of budding producers after receiving 1000s of demos. Since 2014, Heldeep Records has grown from a modest imprint into a fully-fledged label, featuring respected mainstay acts like ALOK, Chocolate Puma, & Dada Life as well as hosting stages at leading festivals across the globe like Tomorrowland, Mysteryland, Electric Forest, Spring Awakening Music Festival and South West Four. Heldeep artists are showcased weekly on Heldeep Radio, which is syndicated across 91 stations, in 66 countries and reaches 118 million people a week.