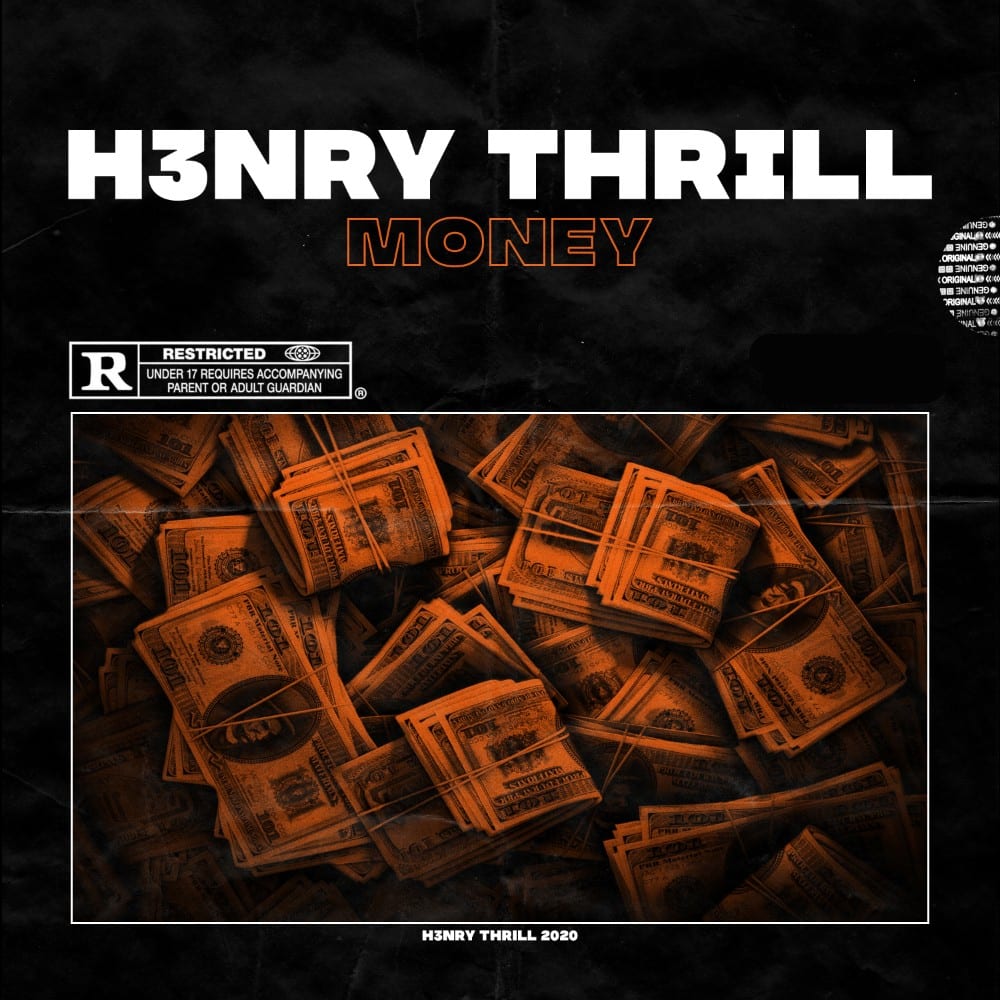 H3NRY THR!LL continues his ascent with big hitter 'Money'
Riding high on a wave of support for his last single that included Don Diablo, Gregori Klosman, Sleepy Tom, Arnold & Lane and Anne Lunoe, H3NRY THR!LL slams into the latter half of May with another big hitter, 'Money'. 
Delivering rumbling bass lines that reverberate underneath muted 8-bit-esque melodies, H3NRY weaves layers of FX'd vocal through a multitude of stuttering and shuddering trap rhythms, giving fans yet another weighty dose of the bass magic he's becoming increasingly known for. 
THR!LL SEEKERS will be able to get a live dose of H3NRY later this summer when he delivers a streamed DJ set for South African electronic power house UFO Network. For more information on set times and everything else H3NRY THR!LL, visit www.henrythrill.com.
H3NRY THR!LL // CONNECT:
Website | SoundCloud | Spotify | Instagram | Twitter 
DOWNLOAD | STREAM H3NRY THR!LL 'MONEY': fanlink.to/H3-Money
SUPPORT FROM: SLEEPY TOM, GREGORI KLOSMAN, DON DIABLO, GOLFCLAP, BIJOU & MORE…