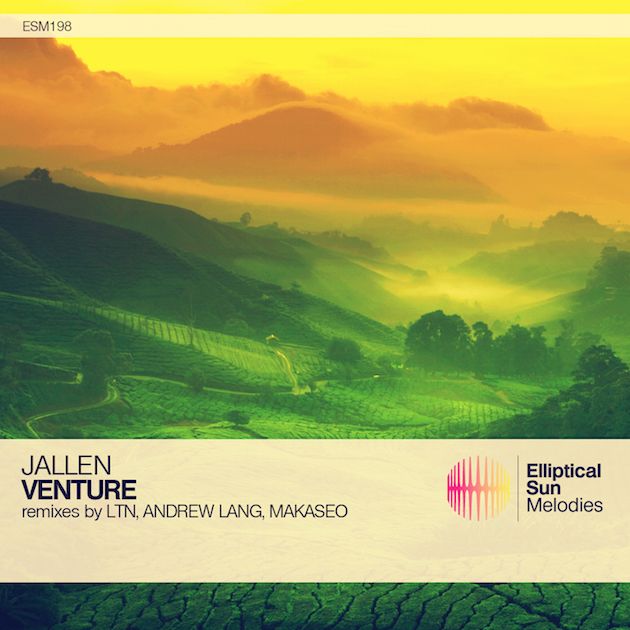 Jallen - Venture (LTN Remix)
Progressive wunderkind Louis Tan aka LTN keeps the beats coming this spring with a new remix for Jallen and Elliptical Sun Melodies.
From the label: "Venture" is perfect journey from beginning to end, with each layer continuing to pluck the chords of our hearts, the luscious vocals and mesmerizing strings mixed with the incredible bass and atmosphere truly culminate to one of the most impactful pieces we've heard.
Out today on Beatport, LTN's version of "Venture" enhances the acoustic elements of the track, keeping heavy on the piano keys and strumming guitar for an ethereal downtempo trip. The full remix package includes takes by ESM veteran Andrew Lang and new rising core artist Makaseo for a diverse set that stands out amongst the noise.
Also released on Monday was LTN's Dub Remix to Our Stolen Theory's track "Godzilla Watch."
CONNECT WITH LTN
Facebook: www.facebook.com/djltn
Twitter: www.twitter.com/Louis_Tan_LTN
Soundcloud: www.soundcloud.com/dj-ltn