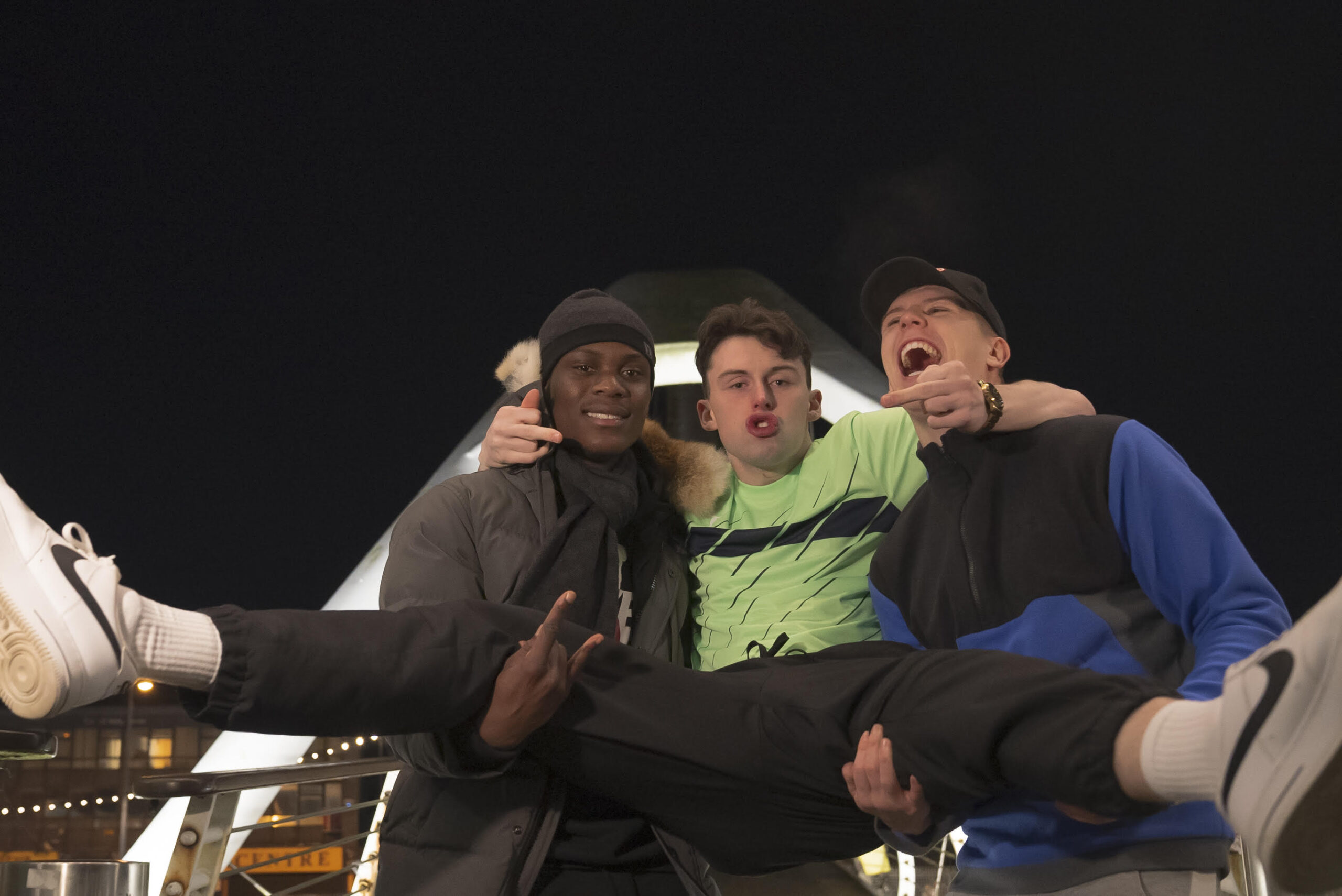 Versatile unveils brand new track 'Babyproof'
Irish duo Versatile return with a brand new track, 'Babyproof'. Based on the concept of contraception, the tongue-in-cheek track careers through catchy hooks and trip-hop influences, with a pulsating beat that marries with the forceful flow of the bars. Staying true to their innovative and intriguing aesthetics. The trio, consisting of Casper Walsh, Eskimo Supreme and producer/multi-instrumentalist Evan Kennedy, have released an accompanying video that bursts with their nonsensical personality. F
eaturing Eskimo Supreme as a walking-talking condom, Casey is breastfeeding baby dolls and skipping down the seaside in a diaper with a cornetto, it is a visual concept that is hard to forget, quite like the single itself. A rollicking verse from Irish drill sensation Offica supplies an exhilarating twist to the track, and leaves the listener in awe of their undeniable talent. Elaborating on the unusual inspiration behind the song, Versatile quote "The theme is loosely based on contraception and is a strange celebration of safe sex. Always being sure to be 'Bulletproof' and 'Babyproof' by wrapping up. Eskimo demonstrates his full commitment to this in the video with great vigor. Ya Cant catch dem boys slippin'".
Arguably Ireland's biggest hip hop outfit, Versatile have gone from strength to strength. With over 6 million streams respectively on tracks such as 'Ketamine' and 'Prefontaine', their unbreakable fanbase has seen them become the first Irish rap group to ever sell out Dublin's prestigious 3 Arena, which they did in a matter of hours. After their soaring ascent in the industry, which has seen them swipe the Best Hip Hop Act at the UK Urban Music Awards, Snoop Dogg recruited them as a support slot for his 'I Wanna Thank Me' arena tour later this year, and have also released a track with Grammy award-winning rapper Coolio.
An unstoppable force to be reckoned with, Versatile are rapidly on their way to becoming rap royalty.
Watch the full music video below: