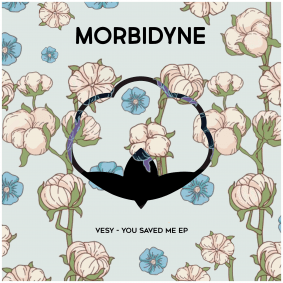 Vesy – You Saved Me EP
Italy's Vesy launches his Morbidyne imprint with three moving cuts entitled 'You Saved Me' EP.
Vesy's deep love and passion for electronic music has allowed him to leave his mark on the musical world around him. After travelling and taking inspiration from some of Europe's most thriving music scenes, Vesy created his own musical sphere releasing on labels such as Spades and The Pool House as well as playing at venues all around Milan including The Garden, O.D.D., Electronic Barbecue and more. His 'You Saved Me' EP is the inaugural release on his Mordibyne imprint which was launched as a platform for his own work in addition to supporting up and coming international artists.
'Barca Route' kicks off proceedings with gentle melodic stabs, dubbed out textures and minimal bass vibrations before 'You Saved Me' offers up shimmering synths, warm resonations and tension building pads in the distance. 'Disappearing Hours' then rounds off the pack with a fusion of resounding low end, organic percussive hits and alluring chord progression.
Vesy 'You Saved Me' EP is out on Morbidyne on 27th May 2019.
Tracklist:
1. Barca Route
2. You Saved Me
3. Disappearing Hours