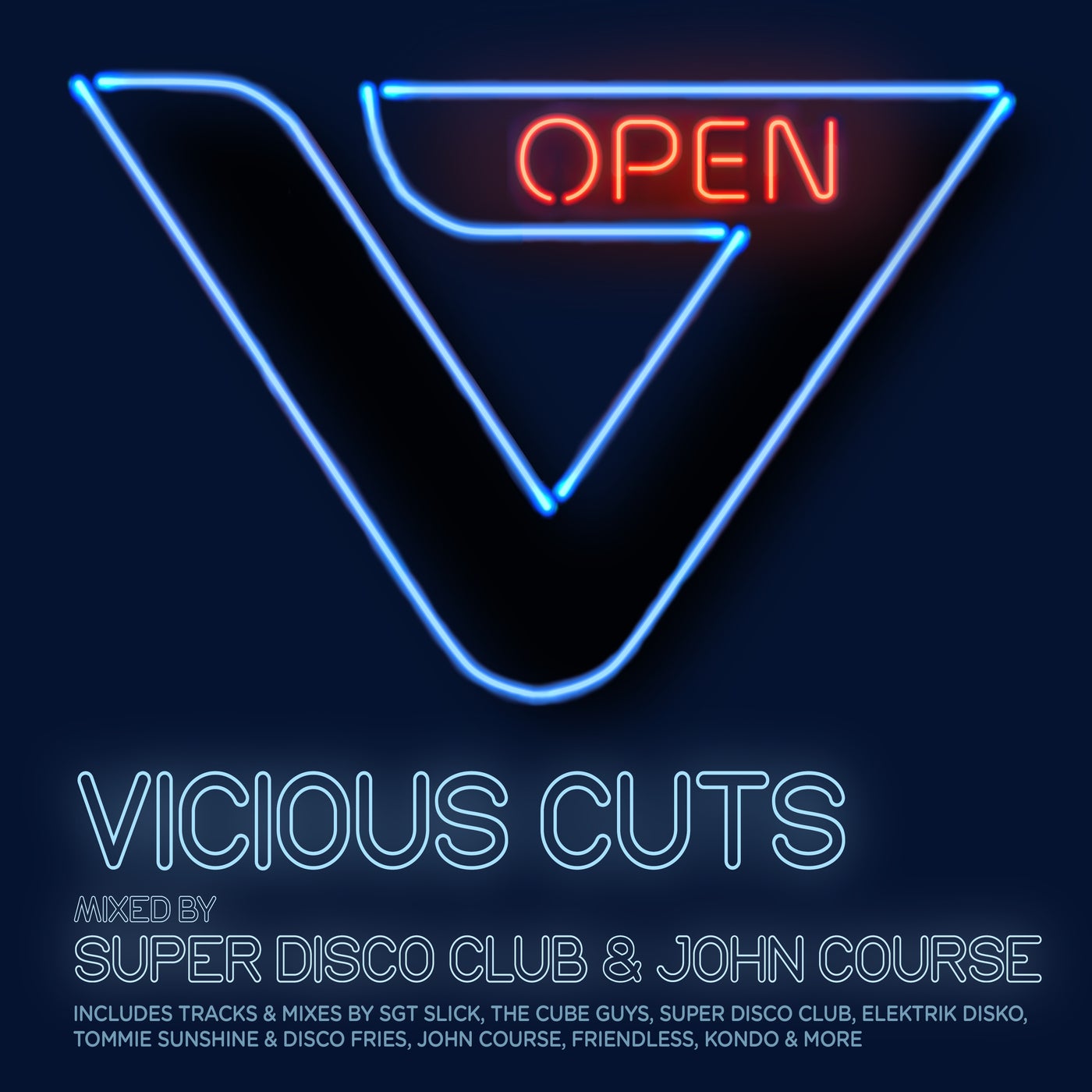 Vicious Cuts: Open – Mixed By Super Disco Club & John Course
Exciting news for commercial dance fans as Vicious OPEN lands on Beatport exclusive. This is the latest compilation from Australia's leading label Vicious Recordings who are widely known for delivering chart topping hits and clubland anthems. Dominating the world of dance for the past 30 years, they continue to provide forward thinking cuts to a global audience.
Standing in unity with the UK scene, they present this collection to raise the awareness and support for the greater industry that's currently impacted by lockdowns and restrictions. Here we have the two label bosses John Course and Andy Van (Super Disco Club), serving up two standout mixes from the imprints current catalogue.
Vicious OPEN Includes: 
Expect individual downloads of everything, as an instant package of sure fire hits for clubbers and DJ's alike. Regardless of where you're at, it's time to dance, with exciting remixes and originals from Sgt Slick, The Cube Guys, Mighty Mouse, Tommie Sunshine & Disco Fries, Gerd Janson, Mind Electric, Spencer Parker, John Course, Super Disco Club, Kondo, The Journey & Quench, Friendless, plus more.
Tune in, Turn on, and freak out!
Join the Vicious Army :
Follow & stay updated….