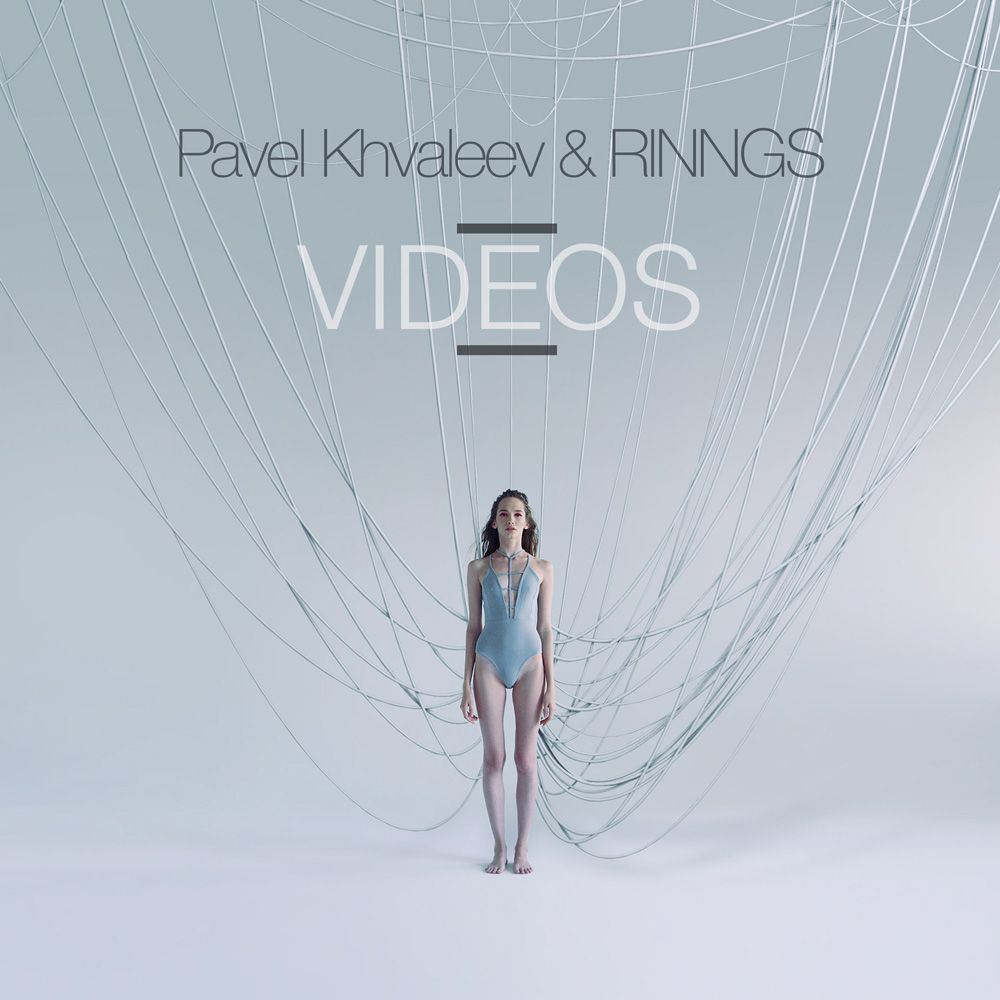 Pavel Khvaleev & RINNGS - Videos
These days, 'expect more' is how Pavel Khvaleev believes audiences should approach electronic music. And he's spent the last dozen years raising those expectations. Composer, filmmaker, producer and a polymath-like range of other skills have resulted in the uniting of some of electronic music's most striking sounds & images.
Since Moonbeam's 2016 disbanding, Pavel has thrown himself even deeper into the extraordinary audio/visual and highly conceptual universe he and his brother began. On the surface, a spectacle for eye and ear, underneath it's a swirling melange of deeper meaning, channelled through the avant-garde, meditative, metaphysical & psychological.]
As ever supported by his artistic troupe (Avis Vox, Blackfeel Wite, Jacob A. and many others), in the spring Pavel released his sophomore solo album. Based on the premise that every random person passing us is living a life as vivid and complex as our own, 'Sonder's opening track was the once-heard/impossible-to-forget 'Videos'.
For it, he collaborated with Karl Zine and Nai Jannson of UK twosome RINNGS. Their innovative techniques, using multi-layered male/female vocal tracks was something that Pavel folded into 'Videos', bringing his own polyphonic sounds and analogue synths in as support. Adding subtle bass waves and harmonic trance sequences, collectively it conspires the track's extraordinary dream-like air of cruising tranquillity.
Karl and Nai performance is a classic two-hander, each voice beautifully playing off the other. Line by lyrical line, the song moves between the overt, implied and the veiled. Part-meditation on the sometimes-fleeting nature of love, lyrically its 'Videos' are metaphors for memories – blurred, subjective and half-remembered as they often are.
All in all it's taken six months for the Russian to fully realise the track as a single release and if that sounds like the longer time, one look at its official video will convince you otherwise. A production in every sense of the word, it's an extraordinary accompanying work, shedding considerable additional light on 'Videos' implication. Completed by a cooler, more stripped down & vocally focused remix by Matvey Emerson, the track is released today. It can be steamed/purchased here: https://blackhole.choons.at/videos and you can watch 'Video's official one right here: https://youtu.be/0WFXFGILJAI
Tracklist:
01: Pavel Khvaleev & RINNGS – Videos (Extended Mix)
02: Pavel Khvaleev & RINNGS – Videos (Matvey Emerson Remix)
www.instagram.com/pavelkhvaleev/
www.facebook.com/pavelkhvaleevmusic/
www.involutionfilm.com
www.rinngs.com
www.blackholerecordings.com
www.soundcloud.com/blackholerecordings
www.facebook.com/blackholerecordings
www.twitter.com/BlackHoleRec
www.instagram.com/blackholerecordings/