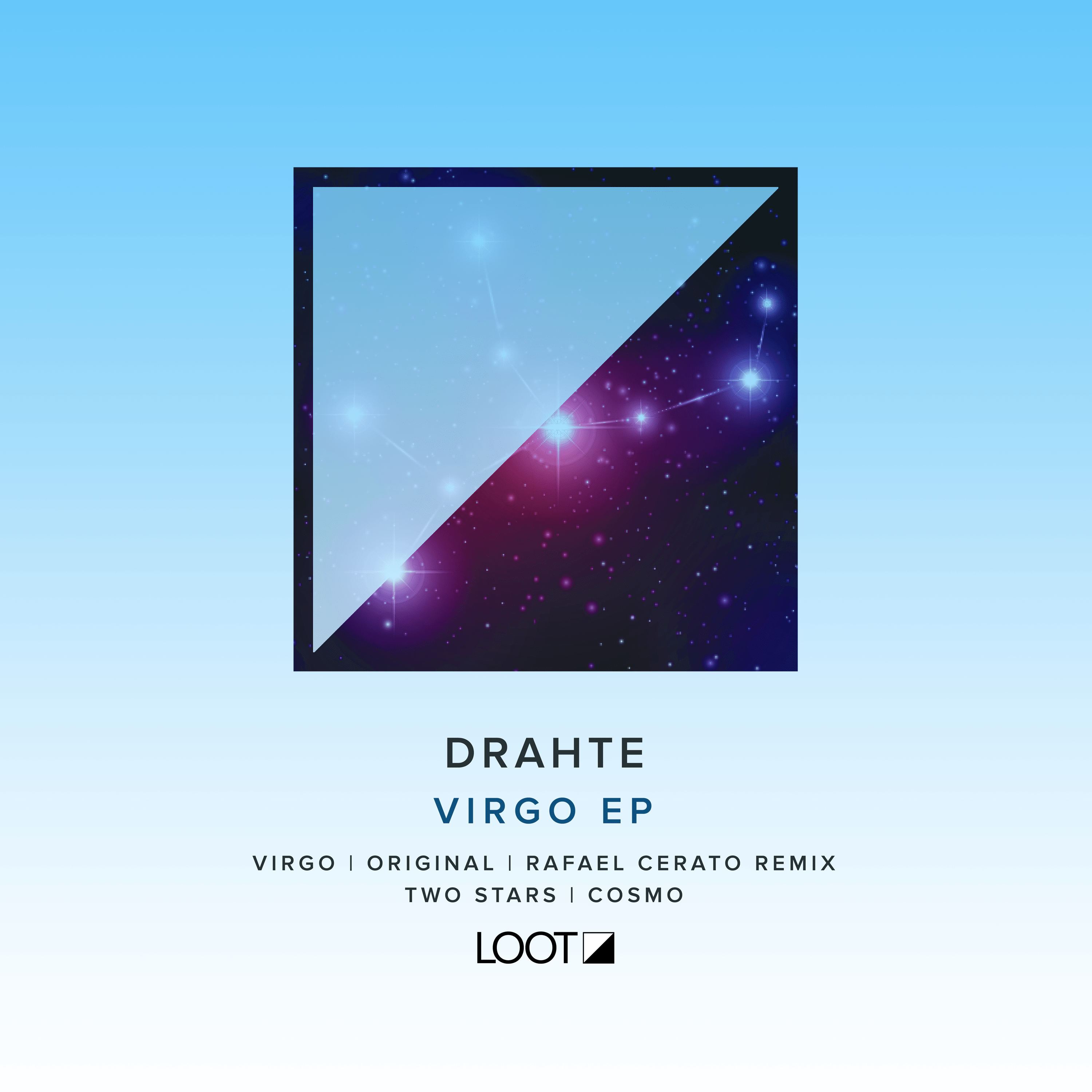 Drahte - Virgo EP
Loot Recordings keeps up a busy summer schedule with the offering of their 13th EP in August. This one comes from newcomers Drahte with a fantastic Rafael Cerato remix.
Drahte is an electronic duo based in Naples who don't say much, but instead like to offer you a trip in a musical form. Their infectious, deep, beautiful sound is from the heart and makes an emotional impact and has come on labels like Membrana, while Maceo Plex played their track 'Missing Piece' in his Time Warp 2017 set, which was broadcast worldwide on Be-At.TV.
Their first cut here is the enthralling 'Virgo', a dramatic and rolling tech cut with heavy drums. The synth work adds a sombre vibe and the chords that gently roll up and down the scale also make the whole thing feel that bit special.
The remix from young French producer, and FatWax and Monza regular Rafael Cerato is stripped of some of the musical nuance and made into a more driving and deep house tune. Lovely wooden hits help power things along, as do some muffled vocal murmurs, and make this one prefect for those more personal dance floors.
Drahte then impress again with "Two Stars', a turbulent track with edgy chords panning about the track. The drums are heavy and force you to move and crisp claps only add to the dynamism of the whole track. Last of all, the fantastic 'Cosmo' goes deep and atmospheric with nimble bass, spaced out keys and chords and intriguing breakdowns. When the track kicks again it is sure to get the floor bouncing as one.
This is a fine EP stuff with feeling and proves Drahte are going to go on to big things.
Tracklist:
01. Virgo
02. Virgo (Rafael Cerato Remix)
03. Two Stars
04. Cosmo