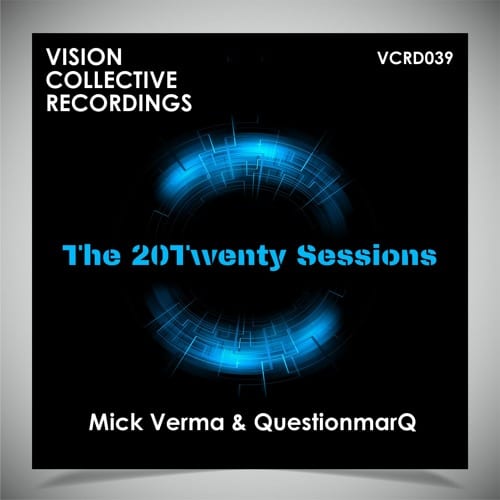 Vision Collective Recordings returns with The 20Twenty Sessions by Mick Verma and QuestionmarQ
Vision Collective Recordings return with their only release of 2020. The 20Twenty Sessions contains three tracks each from Mick Verma and QuestionmarQ covering different genres and tempos from Deep House to Electronica and NuDisco with something in the package to suit the selections of a wide range of discerning DJs and Playlisters.
Out now on the digital stores, don't miss it!
https://www.visioncollectiverecordings.com
https://www.facebook.com/VisionCollectiveRecordings
https://twitter.com/VCRmusic