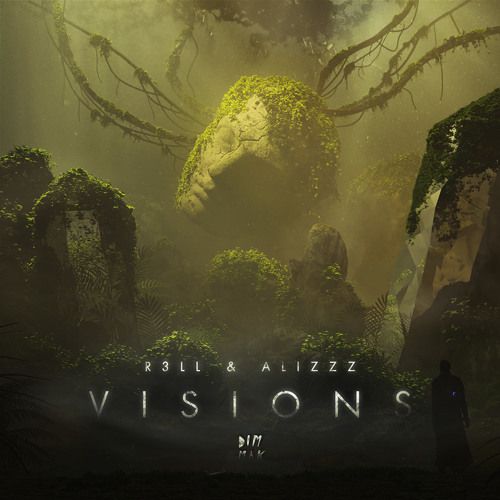 R3LL & Alizzz - Visions
Following a move to LA and a couple of stand-out remixes for Dim Mak artists Keys N Krates and WatchTheDuck, Jersey Club pioneer R3LL has found a new home with Steve Aoki's renowned tastemaker label and gets ready to release his sophomore EP Visions – out June 3rd on Dim Mak Records.
Building on the adventurous approach we heard on his debut EP Directions, on Visions R3LL teams up with electronic producers from outwith the Jersey world; hailing from Oslo and Barcelona, all the way to Tokyo. By merging his distinctive production style with different sounds and influences, and by simply refusing to concede to any preconceived ideas or expectations, R3LL is taking Jersey Club somewhere very new and exciting and has created something pretty special with Visions.
Visions, the title track from the EP, is released on Friday May 6th. A collaboration with Barcelona producer Alizzz (Mad Decent), Visions fuses R3LL's Jersey Club with Alizzz's electronica to create something forceful, yet melodic, that doesn't obey any rules. As the lead track, Visions is the perfect introduction to the EP and to this new, exciting path being forged by R3LL.

VISIONS – R3LL & ALIZZZ" IS OUT TODAY ON DIM MAK RECORDS: https://itun.es/gb/ohh9bb
R3LL – VISIONS EP TRACKLIST
1) R3LL & Autolaser – Daydream
2) R3LL & Banvox – Down
3) R3LL & Alizzz – Visions
4) R3LL & HVNS – All 2 You