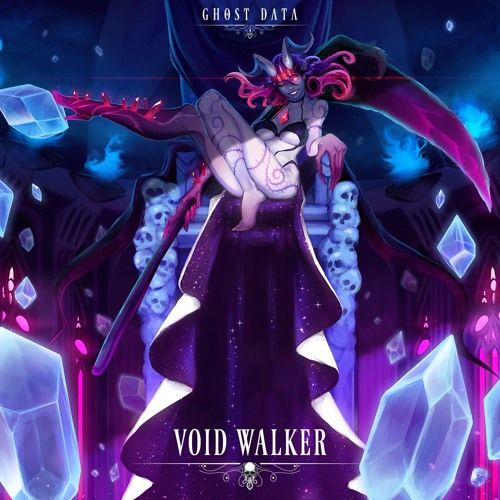 Ghost Data - Void Walker
GHOST DATA is back with another new album that introduces new sounds, characters, and an entirely new style of music in his ever-evolving ongoing musical story with Void Walker.
"With Void Walker, I really wanted to evoke the feeling of dread and power. With the introduction of the Void Queen, like my introduction of The Shepherdess, I wanted her character and personality to match the tone and feeling of the music." – GHOST DATA
Instead of his more melodic Dreamscape/Dreamsynth Progressive-like sounds he specializes in, GHOST DATA switches things up this time around by riding the Midtempo wave. Making it his own by channeling it into his own unique sound. The album's title track, "Void Walker", immediately thrusts you into the dark adventure you're about to experience.
Xzaviyer Hoffpauir aka GHOST DATA currently resides in Houston, Texas. He works closely with Virtuosos, as their official artist. Xzaviyer draws inspiration from video game composers such as Nobuo Uematsu and Shoji Meguro. Other major influences of his include, Porter Robinson, Purity Ring, and deadmau5 as inspirations for his sound.
He is best known for the fan-christened "Dreamsynth" style of music; Which centers around the ongoing story of a character called the Shepherdess. Xzaviyer continues to evolve as an artist, and thus surprises fans and newcomers alike with every new release.
For more info, music, and more from GHOST DATA, check out his socials listed below:
https://ghostdata.com/
https://soundcloud.com/ghost_data/sets/void-walker
https://twitter.com/GHOSTDATA_