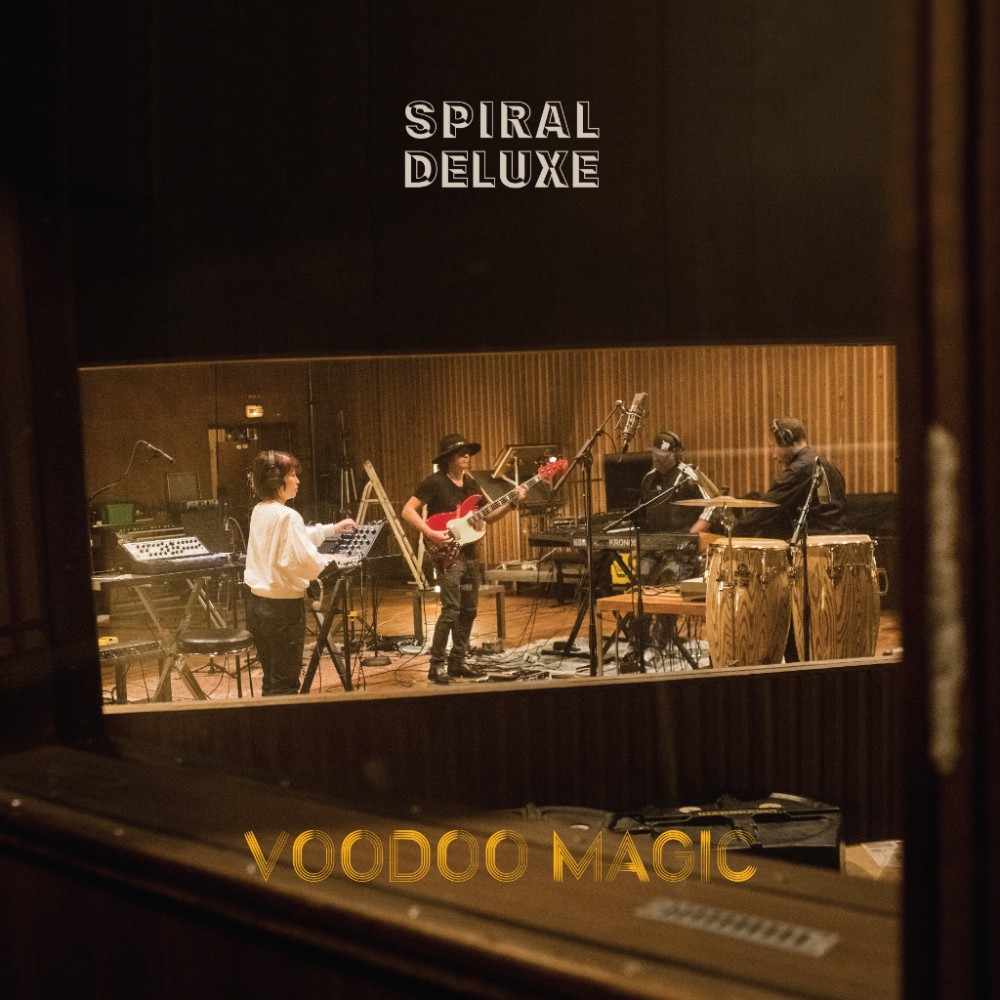 Spiral Deluxe quartet ft. Jeff Mills - Voodoo Magic
As Electronic Music knows no creative boundaries, Spiral Deluxe is clearly a profound and convincing example of what is possible in the times we live in today. Traditionally, they would be considered a musical quartet. Each of the 4 members contributing to make a special joint effort – the meeting of minds from different spectrums of the musical sphere, but if you move in closer to examine how each have modified the way they communicate in order to play with each other, its astonishing because it shows an entirely new platform on how collaborating can be from now on. Spiral Deluxe is a pure as it gets!
A longtime vision of their drummer/percussionist and Jeff Mills – yes, that Jeff Mills!
Before becoming the world renown and groundbreaking DJ, producer and artist he is recognized for, he was a drummer in his youth, which carried on up until he began DJing in the late 1970s. Since then, he had always carried idea to get back to his musical roots. This longtime dream began to surface a few years ago when Mills was bestowed a "white card" residency at the Museum du Le Louvre in Paris. It was there that he found the opportunity to form a band for one night and it opened the doors to a chance to materialize his dream. Since then, the formation has carefully evolved into one might describe as a "super band" – a group of highly skilled musicians, working together to reach a higher level of creativity. For example, although members are using electronic instruments, there is no MIDI* syncing connection.
Each plays their instrument un-attached as if any Jazz or Rock band would play together. Each having a vast amount of experience in live and studio projects, this release displays their wealth of skill and musical knowledge that comes from Jazz, Funk, Pop, Gospel, Detroit Techno and all forms of House Music.
Jeff Mills is available for interviews in Berlin 25.09.2018
Please send your request for an interview and your coverage plan in order to receive the full files.
Track listing:
A1. E=MC2 (12:32)
B1. Voodoo Magic (3:17)
B2. The Paris Roulette (3:58)
C1. Let It Go feat. Tanya Michelle (7:51)
D1. Let It Go (Terrence Parker Mix) (6:54)