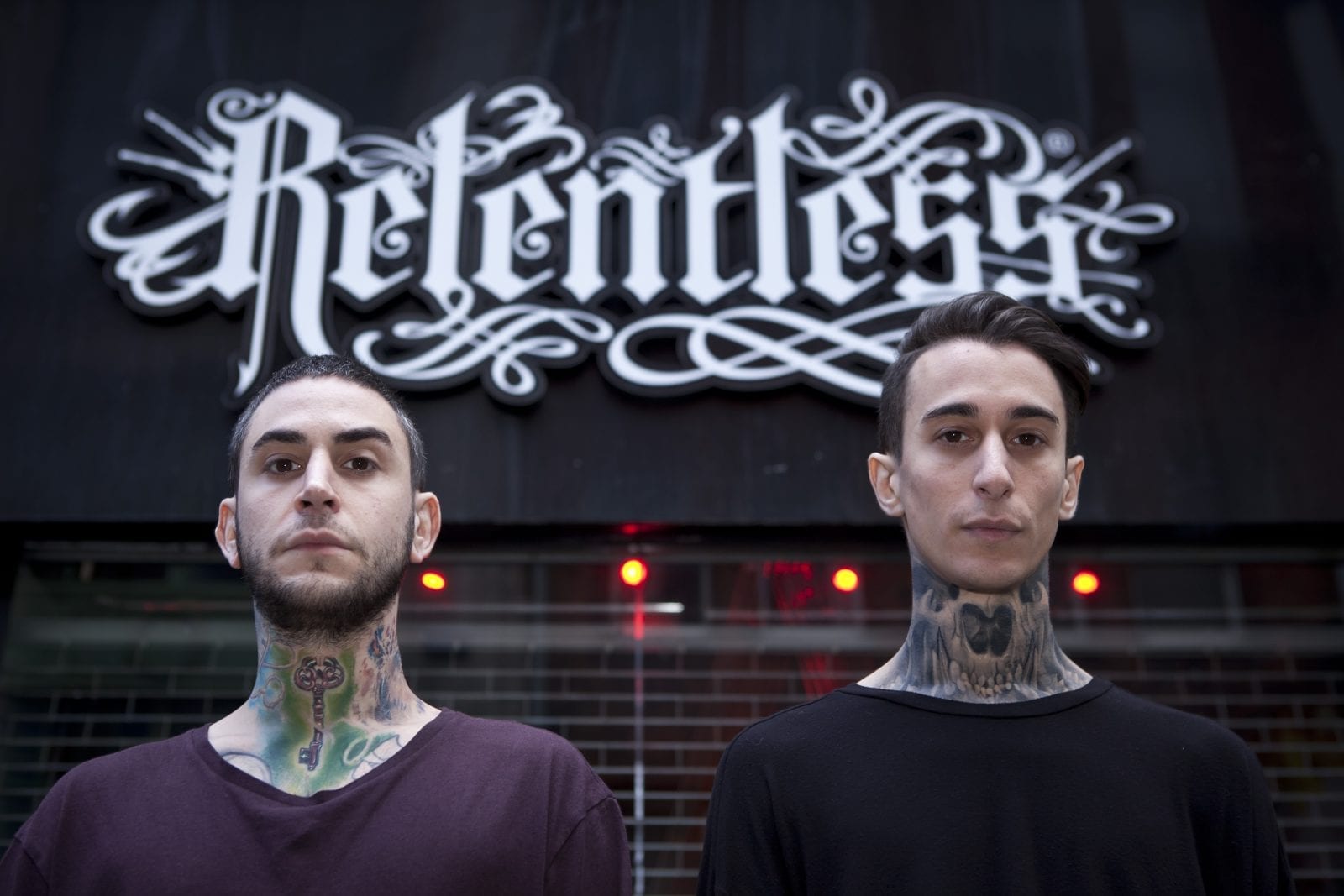 VOTE FOR YOUR RELENTLESS 'HERE TO BE HEARD' DJ WINNER
The ultimate and unrivalled platform to showcase emerging musical talent, Relentless presents Here To Be Heard launched this year's DJ competition with the incredibly successful electronic-rock band Modestep. With a huge amount of entries this year, the band has narrowed the submissions down to five exciting acts who are now battling it out to win a slot to support Modestep on the Relentless stage at Leeds Festival.
Each finalist has been mentored by the brilliant, London-based band to give them the best chance of winning as they enter the final stage of the competition, as well as for them to glean as much advice from a band that has made it in today's competitive music industry.
Modestep on selecting the finalists: "We were looking for original flare and stand-out mixes, but not any genre in particular. Filtering down the finalists into the top five was harder than we thought! We think the final five are all hugely talented and what's great is that they all have their own individual sound and swagger. We can't wait to see the winner play live at Leeds and help us shut down the festival in style on Sunday night."
To listen to each DJ entry and vote for your winner – head to http://relentlesshtbh.com/djvote
The finalists are:
Ben Hinchliffe
http://relentlesshtbh.com/benhinchcliffe
A tech-house DJ from Leeds, should Ben win, his aim is to create an upbeat funky vibe and ignite the Leeds Festival crowd with his sound in a way that will have a lasting effect on long after my set. He cannot wait to play to his hometown crowd on such a big occasion.
HΔLMES
http://relentlesshtbh.com/holmes
HΔLMES is a 19-year-old producer whose roots come from the busy and varied Leeds nightlife. Playing in major cities across the UK, his music incorporates influences from a variety of genres including deep, tech, progressive and underground house. Having played at many festivals including Beatherder and Atmosfield this year, HΔLMES has kept festivalgoers dancing with his dance floor-orientated and irresistible baselines. HΔLMES has also created original tracks with influences from Bicep, Stephan Bodzin and Sidney Charles.
Manicin
http://relentlesshtbh.com/manicin
As far back as he can remember Manicin has always been a passionate music fan. Honing his skills and working his way up the ladder by securing outdoor gigs at various locations such abandoned warehouses and skate parks, as well as clubs supporting big talent DJs, Manicin went on to launch his very own record label 'Dub Voltage' in 2012. Manicin has now established himself within the underground music scene and is hoping to add Relentless' Here to be Heard 2015 competition winner title to his list of achievements.
Mowbz
http://relentlesshtbh.com/mowbz
Luke Mowberry AKA Mowbz, hails from South East London. Mowbz started out five years ago as a dubstep DJ, but has since developed his sound and considers himself to be a multi-genre DJ, often mixing at a fast pace, creating high-energy sets. With experience of playing big clubs, he has yet to play a festival and hopes that winning the competition would change this!
NGHTM0Ti0N
http://relentlesshtbh.com/nghtmotion
NGHTM0Ti0N is an English electronic dance music trio from Leeds that formed in early 2015. The trio consists of vocalist Nik Worsley (formally known as the singer of White Comic) and DJ/producers Rob Cookson and Luke Gilbert. Their musical style draws upon House, Trap, Dubstep and Drum and Bass. Having been to Leeds Festival four years in a row, they are fully aware of the Relentless stage vibe and ready to put on an energetic set.

Created to give acts additional exposure to be recognised, Here to be Heard was designed to support those that have the energy, commitment and passion to Be Relentless. Support those who are relentless at what they do, vote here: http://relentlesshtbh.com/bandvote
The DJ competition is open, launched and judged by none other than the brilliant, London-based dubstep and electronic rock band Modestep. If you are a DJ aching to be recognised, enter here: http://relentlesshtbh.com/djentry
Visit RelentlessHTBH.com for further information and to enter.