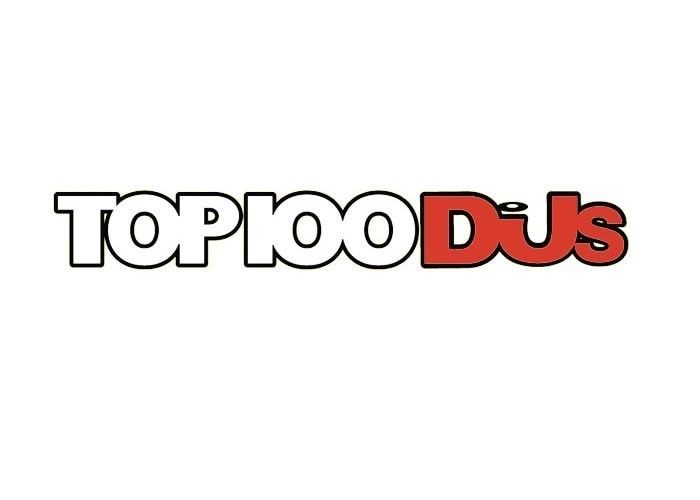 Voting Opens For Top 100 DJs Poll 2013
Since launching in 1993, the Top 100 DJs Poll — now powered by Trackitdown — has grown to become the definitive yardstick of the world's most popular DJs. Now the biggest music poll of its kind in the world — receiving over half a million votes from music fans in over 167 countries — the Poll celebrates its 20th anniversary in 2013.
In 2012, Armin van Buuren was crowned the No.1 DJ for a record fifth time, toppling David Guetta. Other previous winners include Tiesto (three times), Paul van Dyk (twice), Paul Oakenfold (twice), Carl Cox (twice), Sasha and John Digweed.
Voting for the Top 100 DJs Poll 2013 powered by Trackitdown opens from 12pm (BST) on 15th July and runs until 16th September. Voting once again takes place through Facebook. To vote go to: http://DJmag.com/top100djs/vote or http://Facebook.com/top100djs
The Top 100 DJs Poll powered by Trackitdown is a publicly voted open poll. It inspires fierce debate all year round with speculation on the world's top DJ, new entries and biggest climbers, dominating online discussion and beyond.
Voters are asked to name their Top 5 favourite DJs in order of preference (the DJ placed at No.1 will receive five points from that person's vote, with the No.2 DJ receiving four points when the scores are added up – and so on). To reflect the 20th anniversary, and in addition to the regular poll voting, DJ Magazine are asking music fans to vote for their favourite DJ of the last 20 years.
TOP 100 DJS POLL EVENTS
Once all the results have been counted, the Top 100 DJs Poll powered by Trackitdown winners will be celebrated at events during the Amsterdam Dance Event (ADE) and also in London at the end of October. The special commemorative Top 100 DJs issue of the magazine will also be out on 30th October — a bible for promoters the world over when looking to fill their clubs.
DJ MAG TOP 100 – 20 YEARS ALBUM
Ministry of Sound and DJ Mag have joined forces for the second consecutive year with a 3 CD release – DJ Mag Top 100 – 20 Years. CD 1 features the current leading names in electronic dance music. CD 2 includes iconic acts that have pioneered trance and progressive house. CD 3 is dedicated to the 20th anniversary and features some of the legendary names who have lit up the poll over the last two decades.
HISTORY OF THE POLL
The Top 100 DJs Poll began as an editorial feature in October 1993, to celebrate DJ Mag's 100th issue. It was predominantly UK-based at first, but when the poll was opened up to the international scene via website voting, it truly exploded. There have been a few attempts at imitation, but DJ Mag's Top 100 DJs Poll has remained the definitive list. As well as its significance for individual DJs, the Top 100 DJs Poll also documents the growth – or decline – of dance music scenes, reflecting the ebb and flow of genres as new sounds and scenes take hold and spread.
CHARITY PARTNER
Once again, the Top 100 DJs Poll's charity partner is Last Night A DJ Saved My Life (LNADJ). The Last Night A DJ Saved My Life charitable foundation unites the global dance music community to raise vital awareness and funds for humanitarian and environmental causes. Please see http://lastnightadjsavedmylife.ning.com/ for further information.
TRACKITDOWN
Trackitdown was launched in 2004 as the first electronic music digital download website in Europe and has now grown to carry one of the most extensive catalogues of electronic music on the planet. The online store provides high quality MP3s, Wav files and related merchandise as well as tickets to the best events around the world. Trackitdown.net supplies 350,000+ customers from over 200 countries.
AMSTERDAM DANCE EVENT
The Amsterdam Dance Event (ADE) is the leading electronic music conference and the world's biggest club festival for electronic music. Taking place from October 16th – 20th, the event offers a unique blend of daytime conferences, including interactive workshops, technical demonstrations and in-depth round-table discussions, alongside a nighttime music festival with performances by over 2000 DJs & acts at 95 venues around the city. The annual event attracts 4,500 business professionals and 250,000 festival visitors from all around the globe.
The Amsterdam Dance Event is organized by the Amsterdam Dance Event Foundation, an initiative of Buma. For more information visit: http://www.amsterdam-dance-event.nl
BUMA/STEMRA
Buma/Stemra is the collecting society for electronic music in the Netherlands and represents the interests of music authors worldwide.