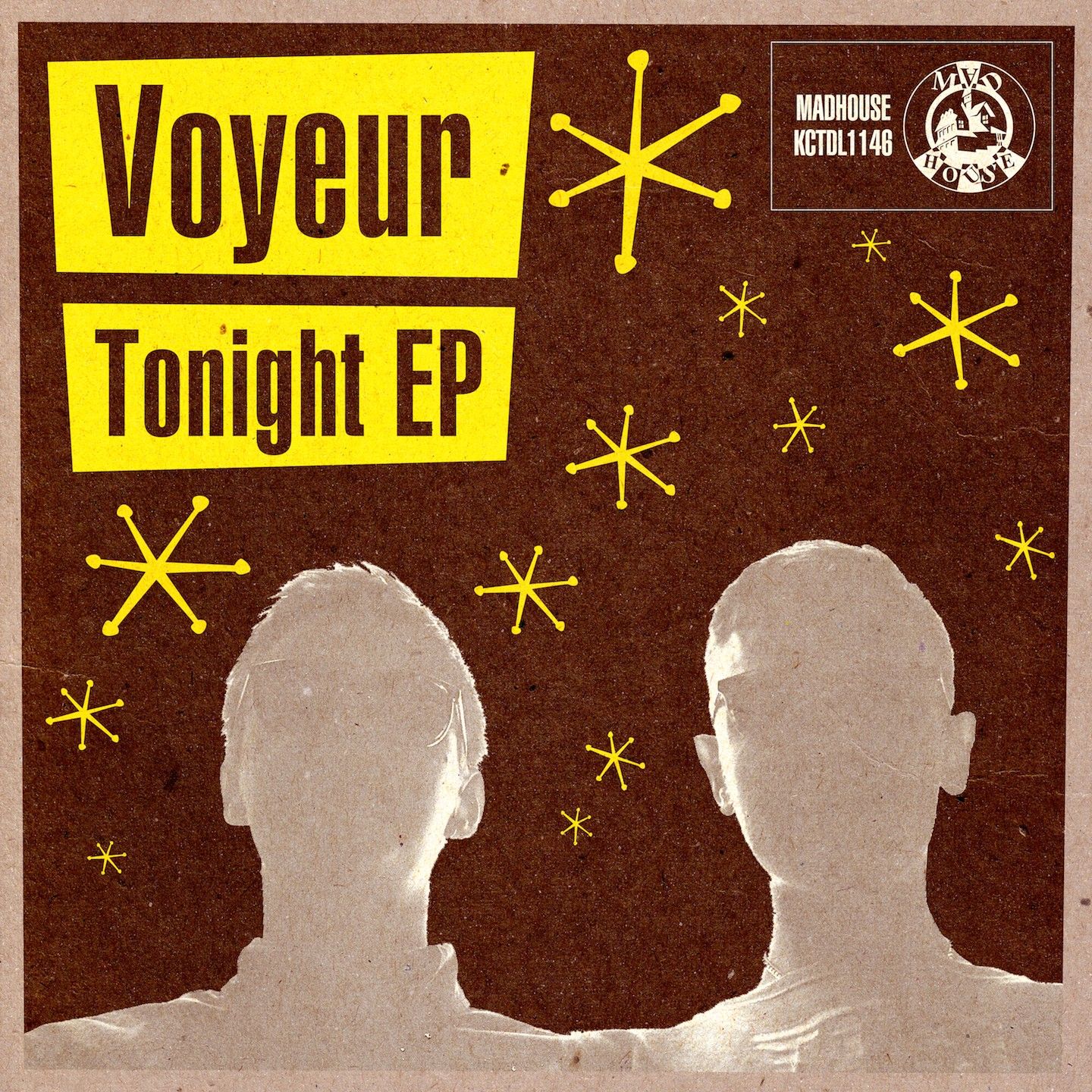 Voyeur – Tonight EP
Voyeur make a return to Madhouse Records this April with the 'Tonight' EP, comprising four original compositions from the rising duo.
Benson Herbert & Leo Pickling aka Voyeur stepped onto the scene in 2012 with their 'Blame It On The Youth' EP, picked up by Kerri Chandler for the MadTech imprint who's mentored the duo ever since shifting them onto parent label Madhouse with the 'Rain Away' EP and featuring a remix of his and Jerome Sydenham's 'Mama' on his Watergate compilation. Here we see the pair return to Madhouse with their soul-infused sound that's seen them pick up support from the likes of Norm Talley, Nicholas and John Daly.
Title cut 'Tonight' kicks off the release and sees Voyeur operate stylistically with classic sample techniques, fusing loose organic rhythms with ethereal synth flourishes running alongside analogue bass licks and hypnotic vocal murmurs. 'Don't Lie To Me' follows and retains a similar aesthetic with dusty drum sounds running with lavish piano, horn and vocal hooks.
Entering the latter half of the release we have 'Why' which takes on a jazz-infused house feel, employing infectious guitar riffs, fluttering Rhodes lines and a bumpy rhythmic swing. Closer 'Philae & Rosetta' then rounds off this classy collection on a deeper tip with sparse understated rhythms while an underlying blues vibe adds a smooth and smoky feel to things.
Voyeur's 'Tonight' EP is out on Madhouse Records 16th March (Vinyl) and 6th April 2015.