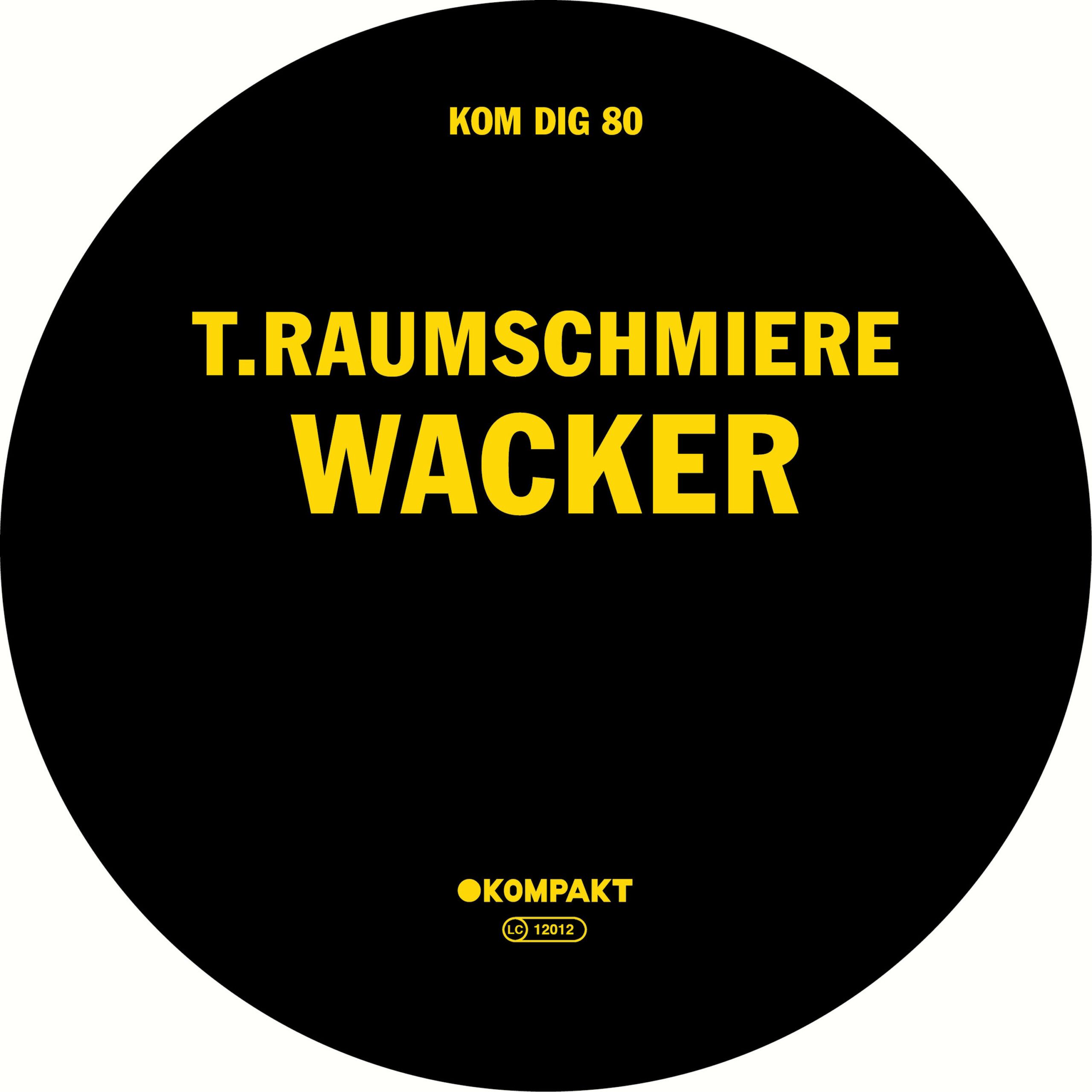 T.Raumschmiere - Wacker
Berlin's own Marco Haas aka T.RAUMSCHMIERE made an irreparable impression globally in the 00's as a sawtoothed, ANTI-rave radical thanks to his immense stage antics and larger-than-life releases on Novamute. Since then, Haas has established himself as a contemporary with emotive, dark ambient tales on his own imprints Shitkatapult/Albumlabel.
KOMPAKT's love affair with Haas goes back to our earliest days. Some of his first tracks were released on KOMPAKT in the form of two raw EP's entitled "Bolzplatz" (KOM021 – 2000) and "Musick" (KOM037 2001). These two formative releases elevated the "Schaffel" sound to raw and shameless places we never could have imagined. The results set a tidal wave in motion that to this day remains one of KOMPAKT's most infamous legacies.
In an off-chance reunion with Haas in his studio, we learnt about what he'd been doing since the "Monstertruckdriver" days. It turned out he's been ever so busy outside of the mainstream working with the likes of Dieter Meier of Yello, Caspar Brötzmann, Andreas Dorau, Fraktus, Ofrin or Barbara Morgenstern and his recent work with Ulli Bomans aka Schieres under the SHRUBBN!! monicker. On the way out, he passed over his 2015 self-titled album – which proceeded to blow our minds. It was mutually decided that it's time for him to return home.
May 19, 2017, will see KOMPAKT releasing T.RAUMSCHMIERE's new, epic solo full-length HEIMAT. It presents another side of his work which was always there, but never got that much airtime: the artist, the author, the composer with the crystal-clear sound. HEIMAT is a stunning techno album that neither excludes Ambient, nor gets reduced to constant ass kicking. It's perhaps the best recording so far from this man who asks so deeply, so extensively, so much. And at some point even answers.
Tracklisting:
01. A1. Zum Monday
02. A2. Jaguar
03. B1. Wacker
04. B2. Stoli
05. C1. Le Fux
06. C2. Juli
07. D1. Amina
08. D2. Zwerg