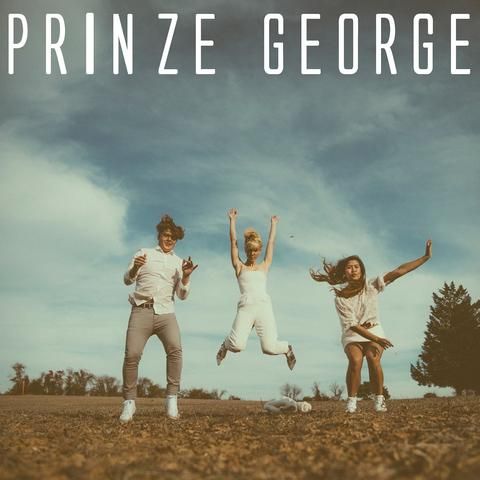 Prinze George - Wait Up
Prinze George are pleased to announce the release of the new video for the track Wait Up taken from their debut LP, Illiterate Synth Pop which is out now. In February 2015, Prinze George started traveling to Minneapolis, Minnesota to record Illiterate Synth Pop with Evan Bakke (Prince, Fraea, and Soul Asylum) at Sounds Expensive Studio.
Wait Up is an atmospheric journey into a sound that befits the beautiful forestation and scenery that appears in the accompanying video. Prinze George create a thoughtful synth-induced panorama supporting the engaging lyrics and impassioned, yet understated vocals that are a common motif throughout Illiterate Synth Pop.
Prinze George is Kenny Grimm (production/instrumental), Naomi Almquist (vocals) and Isabelle De Leon (drums), who are based in Maryland, USA. Kenny and Naomi grew up together in Prince George's County, where they met Isabelle while she was in college. Following their formation in 2013, the band exploded on the Indie scene with the release of their breakthrough single Victor, which has gone on to receive almost one and a half million listens on Spotify and climbed to #1 on the Hype Machine charts. The band have toured with the likes of Albert Hammond Jr., Little Boots, Walk the Moon and more.

Illiterate Synth out now:
ITunes: https://itunes.apple.com/gb/album/illiterate-synth-pop/id1125705114
Spotify: https://open.spotify.com/album/6yy4A0N4sRPTNtJ13rURRB
Soundcloud: https://soundcloud.com/prinzegeorge