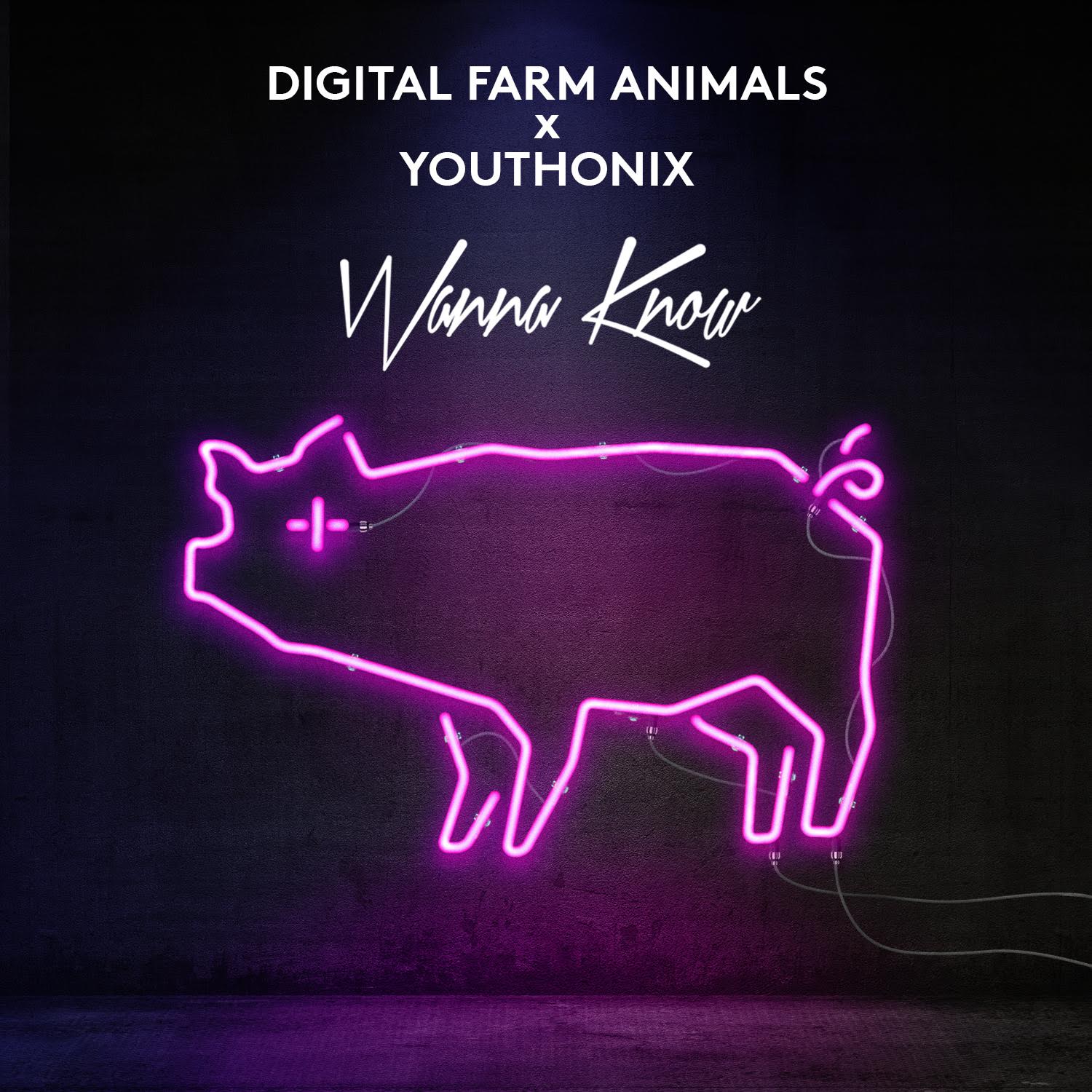 Digital Farm Animals - Wanna Know (Club Edit)
Landing whilst Digital Farm Animals is aloft on the successes of work with Netsky, Dua Lipa, Louis Mattrs and more, 'Wanna Know' is the latest venture from an artist looking forward from a great vantage, the latest of London's low-key producers to storm out from the shadows.
Digital Farm Animals' summery, 2-step sheen is striking a chord far beyond the British capital. The artist's sterling studio work comes most recently on production, writing and remix of Dua Lipa's acclaimed 'Be The One,' outstanding vocal performance on Netsky's 'Work It Out,' prior to that on Rio & the esteemed remix of Amy Winehouse's 'Stronger Than Me', and yet more enviably ahead with Will.I.AM, Galantis, Cash Cash and more.
Digital Farm Animals has a clear sense for snatching the scene with canny collaborations. On 'Wanna Know' production quality is unquestionable, Youthonix – of earlier work with Naughty Boy – matching the moodiness and caliber of this catchy, computerized jam. The two producers combine on a sound with sought after style, siphoning off from classic UK dance and bass influences into a refined stomper.
With support thus far from Pete Tong who premiered it last Friday as his Essential New Tune, Danny Howard, The Magician, Blonde, Autograf and many more, 'Wanna Know' is once again reflective of a knack for hooks and a tone that speaks straight to the dance floor.