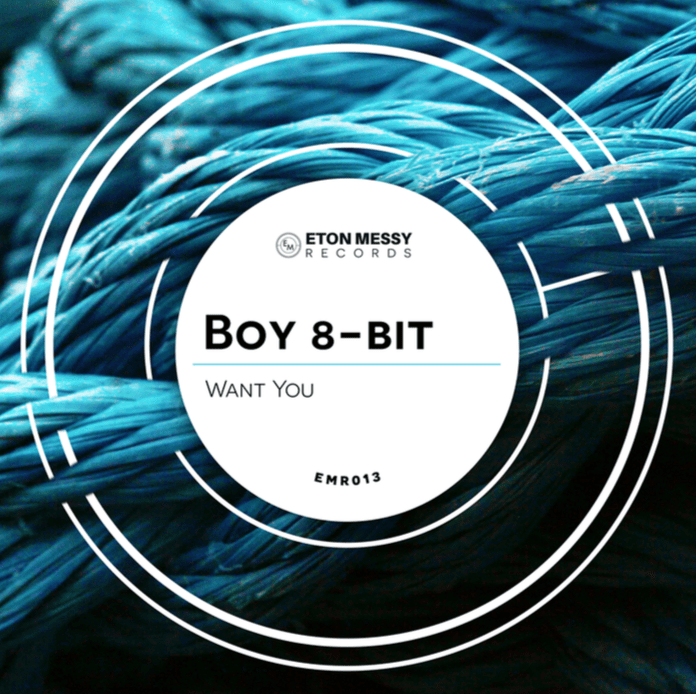 Boy 8-Bit - Want You
Boy 8-Bit returns to Eton Messy Records with an infectious single titled 'Want You' featuring a remix by Mason.
Debuting back in 2004, Boy 8-Bit aka David Morris has had a substantial career that includes an Essential Mix in 2010, being tapped to remix Florence and The Machine, La Roux, Armand Van Helden, Eric Prydz, and Bookashade, not to mention contributing music to video games such as Rockstar's Grand Theft Auto and Midnight Club series.
Dropping 'Desirable' on Eton Messy Records earlier this year, this next release marks Morris' second piece of work on the label, which has also featured artists like The Golden Boy, Just Kiddin, Apres, and Walker & Royce.
Sweeping effects and piercing piano chords lay the foundation of 'Want You' as stuttering vocal snippets join heady breakbeat percussion and rumbling bass. Animal Language founder Mason then adds his signature touch; stripping everything back whilst adding soulful chords, funky elements and added depth to his version.
Boy 8-Bit 'Want You' drops on Eton Messy Records on 8th September 2017.
Tracklist:
1. Want You
2. Want You (Short Vesion)
3. Want You (Mason Remix)
https://soundcloud.com/etonmessyrecords
https://twitter.com/Etonmessy
https://www.facebook.com/Etonmessy
https://soundcloud.com/boy8bit https://twitter.com/Boy8Bit