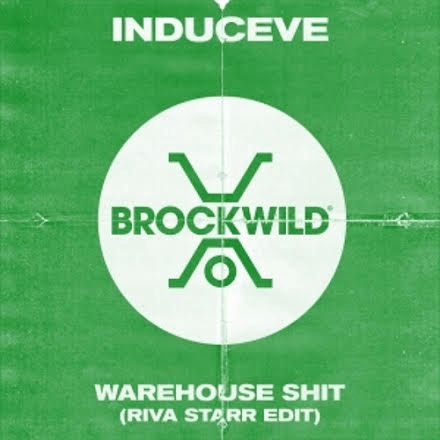 Induceve - Warehouse Shit (Riva Starr Edit)
On 15th September the acclaimed DJ, producer and label boss Riva Starr is back with an exciting new release on his recently launched Brock Wild imprint, this time serving up an exclusive edit of Induceve's 2006 club stomper, 'Warehouse Shit'.
The distinctive release follows Starr's highly successful label launch EP, 'The Wickedest Sound', plus Shiba San's recently released, 'Clean Or Dirty', EP and breathes new life into a track that was originally released by none other than the celebrated House DJ/producer Jesse Rose and the legendary Dave Taylor (Switch, Solid Groove, Major Lazer, M.I.A), under their Induceve moniker, on the famed Dubsided imprint 11 years ago. Starr Says…
"It's absolutely mind-blowing to be able to exclusively release this edit of the already massive INDUCEVE – WAREHOUSE SHIT, originally released on the legendary DUBSIDED. Dave "Switch" Taylor and Jesse Rose (together as INDUCEVE) have been huge influences for the early Riva days (Jesse releasing my very first EP and them both constantly inspiring me with their productions).
Starr's special re-work has been designed to ignite dancefloors all over the world once again and encompasses; a filthy 4/4 House groove, a dramatic breakdown and build-up and an abundance of rising psychedelic synth squelches that act as the main theme of the track.
Induceve 'Warehouse Shit (Riva Starr Edit)' is available via Beatport on 15th September and Spotify/Itunes two weeks later.
FIND RIVA STARR ONLINE:
www.facebook.com/rivastarr
https://soundcloud.com/rivastarr
https://twitter.com/rivastarr
FIND BROCK WILD ONLINE:
https://www.facebook.com/brockwildrec
https://soundcloud.com/brockwildrec