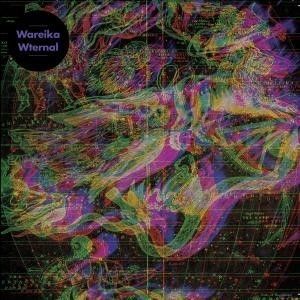 Wareika – Wternal!
The innovative Hamburg three piece touring live band, Wareika deliver an energetic and innovative full length album for Visionquest's pinnacle label. 'Wternal!' follows previous album projects on Perlon and Tartelet. For Wareika recording a track is like taking a photograph of an idea, only captured in its present form as it is in a constant flow. Through this creative process they allow their music to truly become alive, ever-changing and eternal, and so became 'Wternal!'
A magnetic reflection of their revolutionary live set, sonically daring and instrumentally traversing across the distant plains of traditional folk and Balkan-Jazz to a strange meeting with balearic soul and garden house through clever use of vintage synthesisers and dubby rhythms. The quirky trio give a salute to musical freedom and their humble beginnings through thirteen original free-flowing tracks in 'Wternal!'.
BACKGROUND
The vivid and ever evolving interaction of three musicians, Henrik Raabe (Guit, Perc), Jakob Seidensticker (MPC, Arrange, EFX) and Florian Schirmacher (Voc, Synths, Perc) forms one of the very few live bands in the electronic worldwide circuit.
First coming together in 2007, they have since amassed a collection of shining releases on prestigious labels such as Eskimo, Future Classic and Circus Company, and three studio albums on Perlon, Connaisseur and Tartelet Records.
Wareika's style retains the smart intellect, depth and dynamism in composition that lesser artists can only hope to emulate. This album contains material that could previously only be heard played live and has now finally being recorded. Such as 'La Paloma', the most often translated and recorded song in the world that has accompanied the group for years on stages around the globe, a homage to their harbour-hometowns Hamburg and Bremerhaven.
Lead single 'Madame Scorpion' featuring Derek Kamm was accompanied by a remix from cult figure Henrik Schwarz.
On 'Ocean's Drive' Jakob and Henrik came up with the strongest rhythm section since the funk brothers, while on 'Little things' Florian's narrative lyrics reveal his roots as a true soul-preacher.
WAREIKA ON WTERNAL!
"The main inspirations for Wternal were all the concerts we played around the world over the past 3 years. Looking at the moon over the Black Sea on the beach of Odessa, flying over the green hills around Medellin during sundown, drinking very good vodka with very honest people in Kharkov, Ukraine and of course playing playing playing in front of fantastic enthusiastic people everywhere. These moments made up the spirit for this album.
Of course we are a bunch of electronic music producers, but before that, we are a band. We choose the "(W)eternal" theme, because we wanted to create music that becomes everlasting, like written music from the middle age or folk music or just a whistle that someone blows some time somewhere in the future."