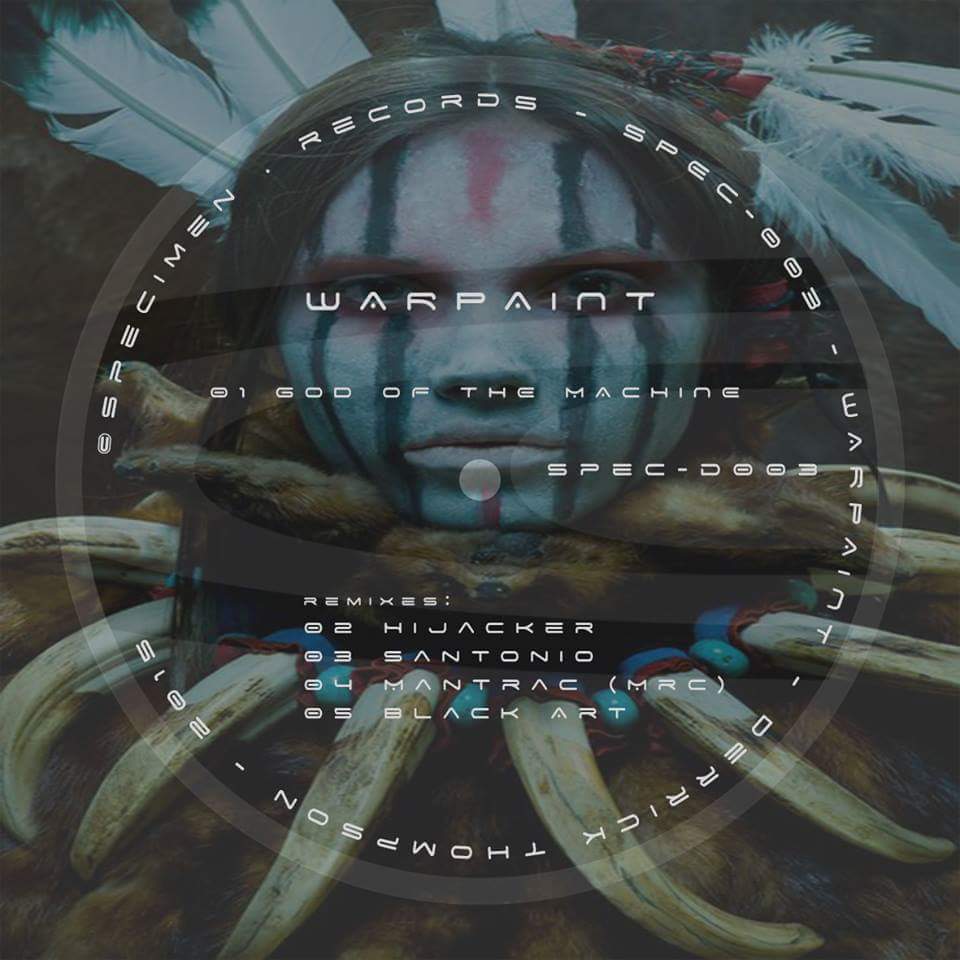 God Of The Machine - Warpaint (Santonio Echols Remix)
Talented DJ and producer Santonio Echols is certainly not a new name within the Dance music scene, having a career spanning over 28 years. He's put himself in the spotlight for his involvement as part of the renowned underground duo Reese & Santonio and for putting his signature on multiple top-notch collaborations with the likes of: Nikolaos Moiré Patterns, Clemens Neufeld, Oliver Lieb, Combinator, Jonas Asp, Duane Evans, Orlando Voorn, MoBlack, Dj Deep, Greg Stafford, Claude Young, Blake Baxter, Eddie Fowlkes, Raquel Roberts, QuWonna Toney, Mike Anderson and Robert Doubledee Mills amongst others.
Having been one of Detroit's first generations of Techno producers to come out in the 80s, Santonio Echols is now back with another Techno infused creation – a remix of God Of The Machine's 'Warpaint'. Along the years Santonio Echols has built a reputation as an ambassador for his own take on Detroit style Techno and House and he's continuing his run with releases such as his recent wonder 'Soul Invasion' and now his newest project 'Warpaint Remix'.
Santonio Echols' remix of God Of The Machine's 'Warpaint' is part of a five-track package including the marvellous original and three other remixes by gifted artists like: Hijacker, Mr.C and Black Art. Santonio Echols' remix is certainly a remarkable addition to this EP, blessed with Techno vibes, subby elements, mesmerising effects and captivating grooves – melding together to create a true banger.
Santonio Echols' freshest release 'Warpaint Remix' is now part of Paul Rip's Specimen Records' growing catalogue. During the span of his career, Santonio has landed deals with the likes of: Tresor, Detroit Dancer, London FFrr, KMS, Decks Tracks, Opilec Music, React Records, Serious Grooves, D Records, Soiree Records, Random Noise Recordings, M.I.D Records, Express Records, Siren, Chapter 2 Recordings and Jambalay Records to name a few and he's now added another heavyweight label to his long list of signings. He'll now be joining the Specimen Records family alongside stellar names such as: Nils Hess, Black Art Circus and God Of The Machine amongst others.