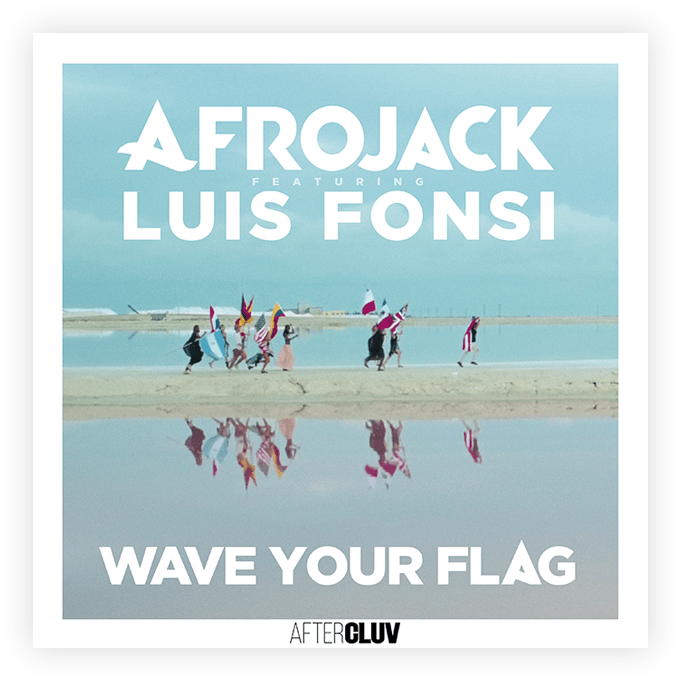 Afrojack - Wave Your Flag
The superstar DJ/producer and record-breaking latin pop icon come together on an uplifting new anthem and video shot across Mexico's beautiful landscapes to spread a message of acceptance and love

At a time when every headline in the media seems to tell another tale of violence, religious warfare and cultural intolerance, European Border Breakers Award winner and superstar DJ/Producer Afrojack and Grammy winner and Billboard artist of the decade Luis Fonsi have joined forces in a historic collaboration to send out a message of love, acceptance, tolerance and cultural pride. Coming from two widely diverse cultural and musical backgrounds, friends and international megastars Afrojack and Luis Fonsi have captured a unique blend of sounds in this upbeat, feel-good pop gem.

The message delivered by these two multi-platinum artists is strong as Luis Fonsi's iconic voice belts out: "I'm color blind, color blind to the whole world, all I see is love."

Accompanied by an uplifting video shot across stunning scenery from Mexico's Monterrey, Mexico City, Mérida and Riviera Maya, the track aims to remind listeners that love and acceptance conquers all when we choose to believe in ourselves and open our hearts to others.