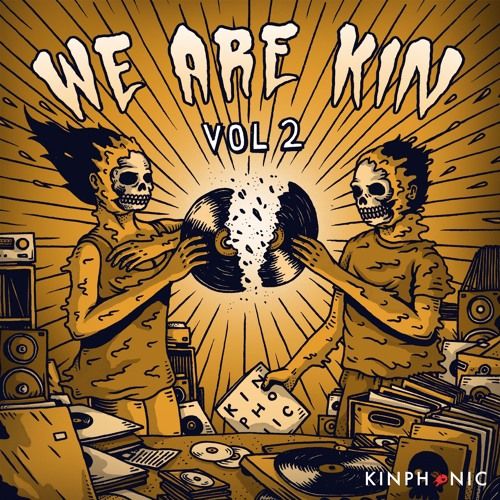 Kinphonic - We Are Kin Vol. 2
If you haven't yet heard of Kinphonic, then it's time to listen up. Renowned for their expertise in management, bookings and releasing quality music, Kinphonic are here to showcase exactly what their forward-thinking brand is all about with their latest compilation We Are Kin Vol. 2. Founded by music specialists from the very top of the game, Kinphonic provides artists with a full-service platform to achieve their goals – so it's time to check out what some of their eclectic roster has to offer.
Featuring exclusive tracks from the likes of Fox Stevenson, Sonny Banks, Eluun, Stereoliez, Rob Gasser and many more, We Are Kin Vol. 2 is as multifaceted and diverse as Kinphonic's own presence in the industry. The compilation poses a celebration of Kinphonic's ongoing efforts to unite artists from a variety of different realities under one umbrella. It's a showcase body of work, highlighting a powerful variety of talent and musicality from some of the very best talent in electronic music.
Packed from start to finish with some of the most expert composition, powerful basslines and masterful drumwork around, We Are Kin Vol.2 totes a selection of tracks ready to kick start any summer party this year. With Kinphonic at the helm, you can expect a show of creativity, uniqueness and originality unlike anything else on the scene right now.
We Are Kin Vol. 2 is OUT NOW!
BUY LINK:
SOCIAL MEDIA:
https://www.facebook.com/Kinphonic/
https://twitter.com/Kinphonic
https://soundcloud.com/kinphonic
https://www.instagram.com/kinphonic/