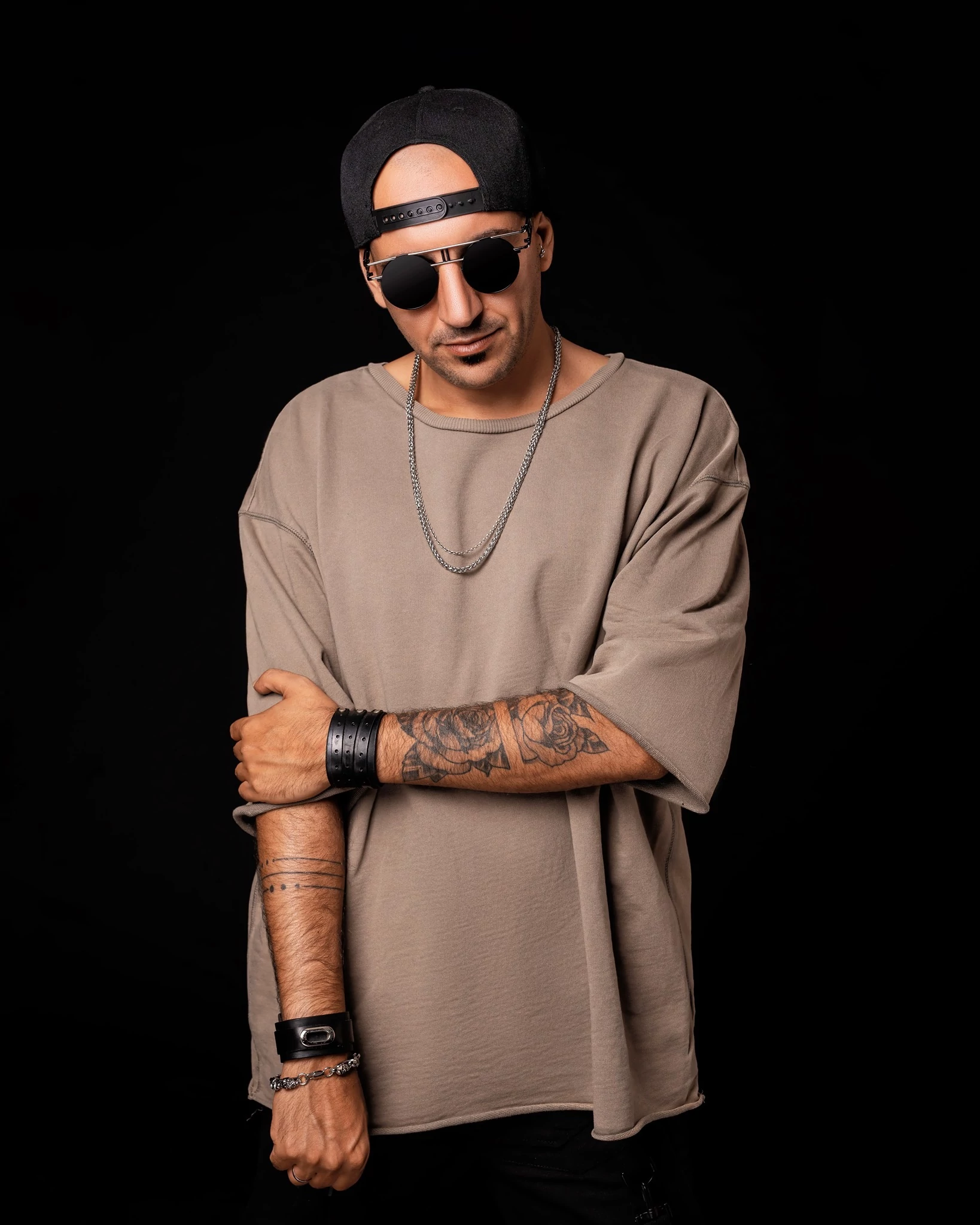 We chat with Mr.Black about his new NFT project and single with Desperate ApeWives and Gproject.
Entrepreneur,  DJ & Producer MR.BLACK recently sat down with us to talk about his latest single and new label project DAW Music. A partnership with Ethereum-based NFT platform Desperate ApeWives (DAW) and electronic Gproject. Launching the first-ever Ape's Anthem through their newly launched NFT label DAW Music, MR.BLACK also took his first steps into the fast-moving world of NFT's.
Premiering the single during Miami Art Week at the MAPS Backlot event space in the Wynwood District, where MR.BLACK and Gproject shared the stage with Major Lazer, fans were given a first glimpse of what the DAW Music team have in store for 2022. Now we get to hear from MR.BLACK himself about this ground-breaking collaboration.
We love your new anthem for Desperate Ape Wives on Daw Music. How has the feedback to the single been so far? Where was the first place you got to play the track live?
The reactions were amazing, the community really liked how we put into life this Ape anthem; tagged us and used our slogans on socials. In the music industry, we needed to explain more and educate why we chose the Ape and elements as not everyone are aware of what this NFT world is all about. Some of the people thought we're a bit crazy haha.  We had the chance to play it in Miami during Art Basel and I've got a few shows scheduled for this weekend so I'll play it there too!
This release is part of a bigger project which is the launch of DAW Music, a partnership you're involved in with the NFT community Desperate Ape Wives and electronic duo Gproject. Can you tell us more about how DAW Music came to exist and the vision for the label?
DAW Music is a pioneering record label that was co-founded by myself, Gproject, GoodDollar and leading NFT venture Desperate ApeWives. Our vision is to create a bridge between Art, Music and Technology. DAW music is a futuristic NFT label. Our mission is to build a healthy ecosystem and home for artists to make a living out of their talent and also for collectors to be part of their success.
Are there any artists that are really inspiring you right now?
David Guetta – One of my biggest inspirations and a true legend. He's always up to date, fresh and definitely re-inventing himself time after time. He's an example of how you can do multiple projects and everything still sounds solid and working.
What are some of your dream collaborations?
David Guetta, Tiësto, Prodigy, Chemical Brothers & Daft Punk although they are no longer active.
Please summarise your 2021 in a few words?
I this year as an opportunity and I've opened the label and alias with Revealed Recordings, home of most of my releases. I've started to work with music and technology, which brought to life the DAW label and the joint projects with the community and I'm super thankful for that. I'm about to close off 2021 with around 20 releases this year which was beyond expected. We're currently working on the music schedule for 2022 and we're already lined up with major cross-label collaborations between Revealed and legendary trance imprints.
And how is your 2022 shaping up? What can fans expect from you?
Continuing working on my dream which is combining art, music and technology in different forms and bringing to life a lot of projects that I'm currently planning. Super excited and can't wait to share with everyone!