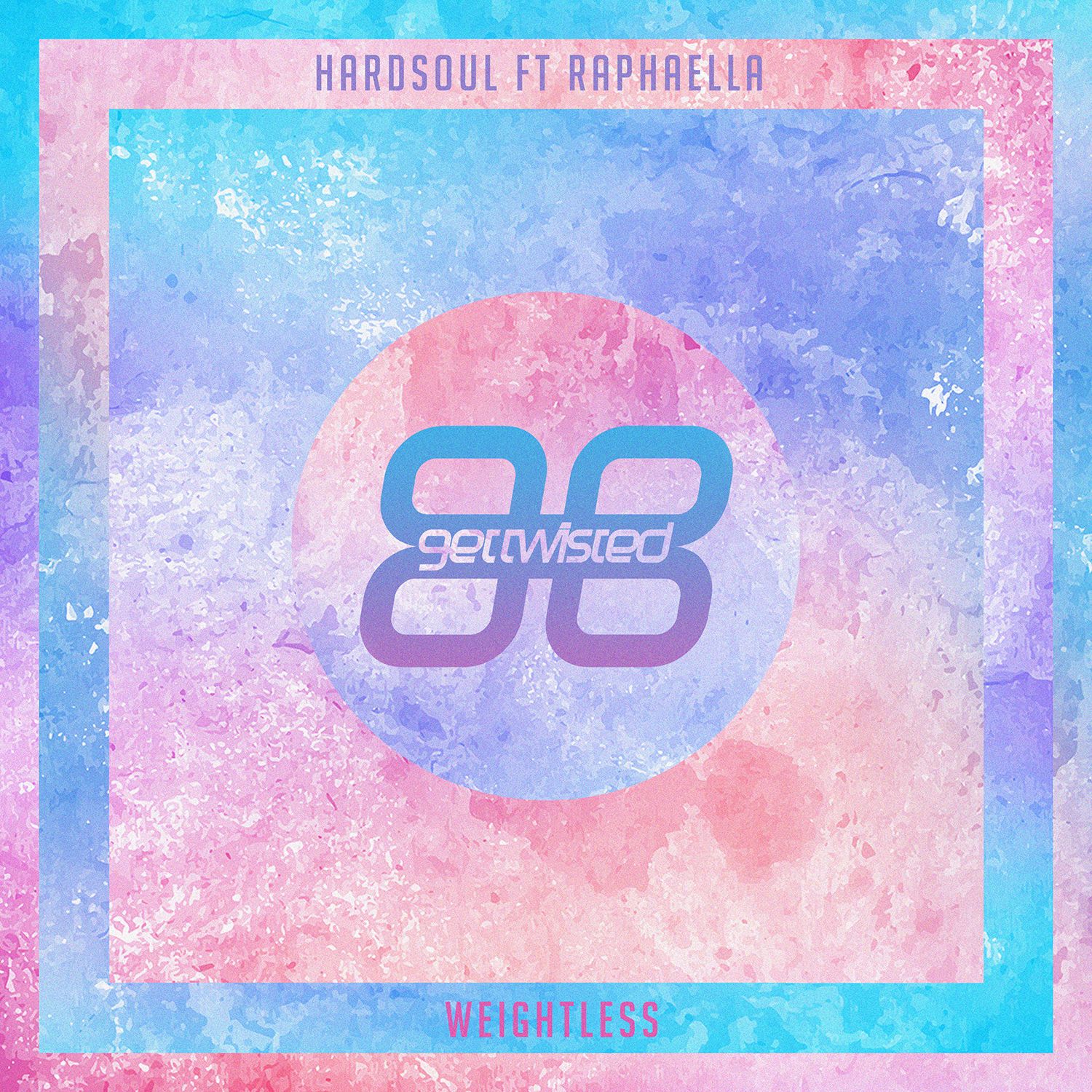 Hardsoul ft. Raphaella - Weightless
Dutch DJ and Production outfit Hardsoul deliver the euphoric 'Weightless', featuring Raphaella's gorgeous vocals, that builds to an all-out bass infused floor-floor.
Released on Get Twisted Records on 17 March, 'Weightless' perfectly balances the dreamy, chill-out vibes of the opening with a darker, bassier edge that is unleashed after the drop. Raphaella's soaring, yet delicate vocal is the ideal partner for Hardsoul's driving beats.
Hardsoul, the group built around Dutch House don ROOG, have been carving out their own brand of true house music since the mid-90s. Their unique sound is laden with soul, funk and Latin influences and has been supported by a string of top house DJs and Producers including Roger Sanchez, Frankie Knuckles, Louie Vega and Joey Negro.
Hardsoul's first release on Get Twisted Records was the collaboration with Dirty Freek, 'Just Another Face', in 2015. The track became an underground hit and featured on Ministry of Sound's premier compilation 'The Annual'. Hardsoul's next release on Get Twisted Records was 'You & I' in 2016 with Ill Phil and featuring The Rise.
Since its inception 2012, Tough Love's record label, Get Twisted Records, has gone from strength to strength, featuring releases from both established names and rising talent including Roger Sanchez, Todd Terry, Sandy Riviera, Amine Edge & DANCE, Man Without A Clue, Full Crate, No Artificial Colours, Hannah Wants AS I AM, LiTek, Newbie Nerdz, and Midnight City. Get Twisted Records continues to grow in stature, with four sell-out London shows in 2016 showing the power the label currently commands in the UK.
Hardsoul:
www.hardsoul.nl
www.soundcloud.com/hardsoulofficial
www.facebook.com/Hardsoulofficial
www.twitter.com/hardsoul
www.youtube.com/user/hardsoulpressingstv
Get Twisted:
www.gettwistedrecords.com
www.soundcloud.com/gettwistedrecords
www.facebook.com/gettwistedrecords
https://twitter.com/GetTwistedRecs
www.youtube.com/gettwistedrecords
www.instagram.com/gettwistedrecords