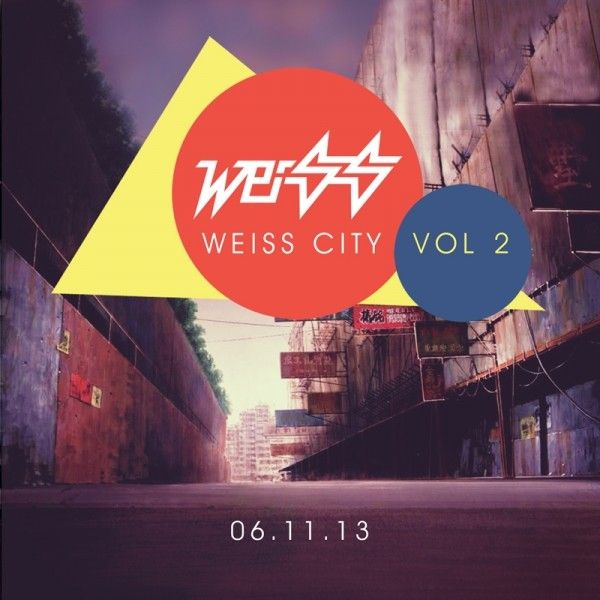 Weiss – Weiss City Volume 2
The anonymous up-and-coming Weiss returns for the release of the highly anticipated 'Weiss City Vol 2'. Bursting onto the scene earlier this year, the illusive Weiss has already captured the imagination of producers, press and the public alike with his inspiring take on old school house. The first in this series of EPs, 'Weiss City Vol 1', garnered support from the likes of Shadow Child, Ninetoes, Pleasurekraft, Noir, Bontan, Groove Armada, and more with 'My Sister' gaining airplay on B-Traits' Radio 1 show and successfully taking over the Beatport deep house chart at No.3. Now Weiss returns to take the 'Weiss City' series a step further.
'Weiss City Vol 2' establishes Weiss' take on house, as he presents three stand out tracks with his trademark punchy old school drums, deep rumbling bass and clever vocal hooks. Leading the charge 'If I Ever Dance' is destined to follow on from 'My Sister', taking over the more underground dance floors, propelled by an unforgettable groove and soulful vocals. With a simple and sweet melody alongside an unforgettable vocal, 'Devil In The Sky' is one for classic house enthusiasts wrapped in the classic M1 organ.
Finally, 'Ghetto Boy' takes us deeper and darker for an after party feel; it's all about the groove.
Sure to become a classic release in this already standout collection of EPs and cement Weiss furthermore as an artist who's rapidly becoming one to watch, Weiss City (Vol 2) is the place to be.
Weiss Biog:
Deep jacking grooves, warm rumbling subs, sweet sharp percussion, delicate vocal treatment… Whatever it is about house music that stimulates you the most, you're guaranteed to find plenty of it on a Weiss record.
One of 2013's most exciting prospects in house music, Weiss might be a new name right now, but with years of behind the scenes studio engineering work under his belt he has more than enough skills to back up the hype. Inspired and infatuated with all forms of music; Kariya, Shades Of Rhythm, Kate Bush, New Atlantic, 808 State and Chic, Weiss has finally invested his love and professional audio skills into his own body of work. Embracing house music's rich heritage, Weiss grooves have already found a place in the playlists of Shadow Child, Moda Black's Jaymo & Andy George, Radio 1's B Traits, Groove Armada and many more. And this was before his first full release.
Stay tuned; As 2013 develops, so will Weiss's profile. With a string of exciting projects, collaborations and hotly tipped releases on their way, expect nothing but the deepest jacking grooves, the warmest rumbling subs, the sweetest, sharpest percussion and most delicate vocal treatment very very soon…
Links:
https://www.facebook.com/WeissUK
https://twitter.com/Weiss_Music
https://soundcloud.com/weiss_music