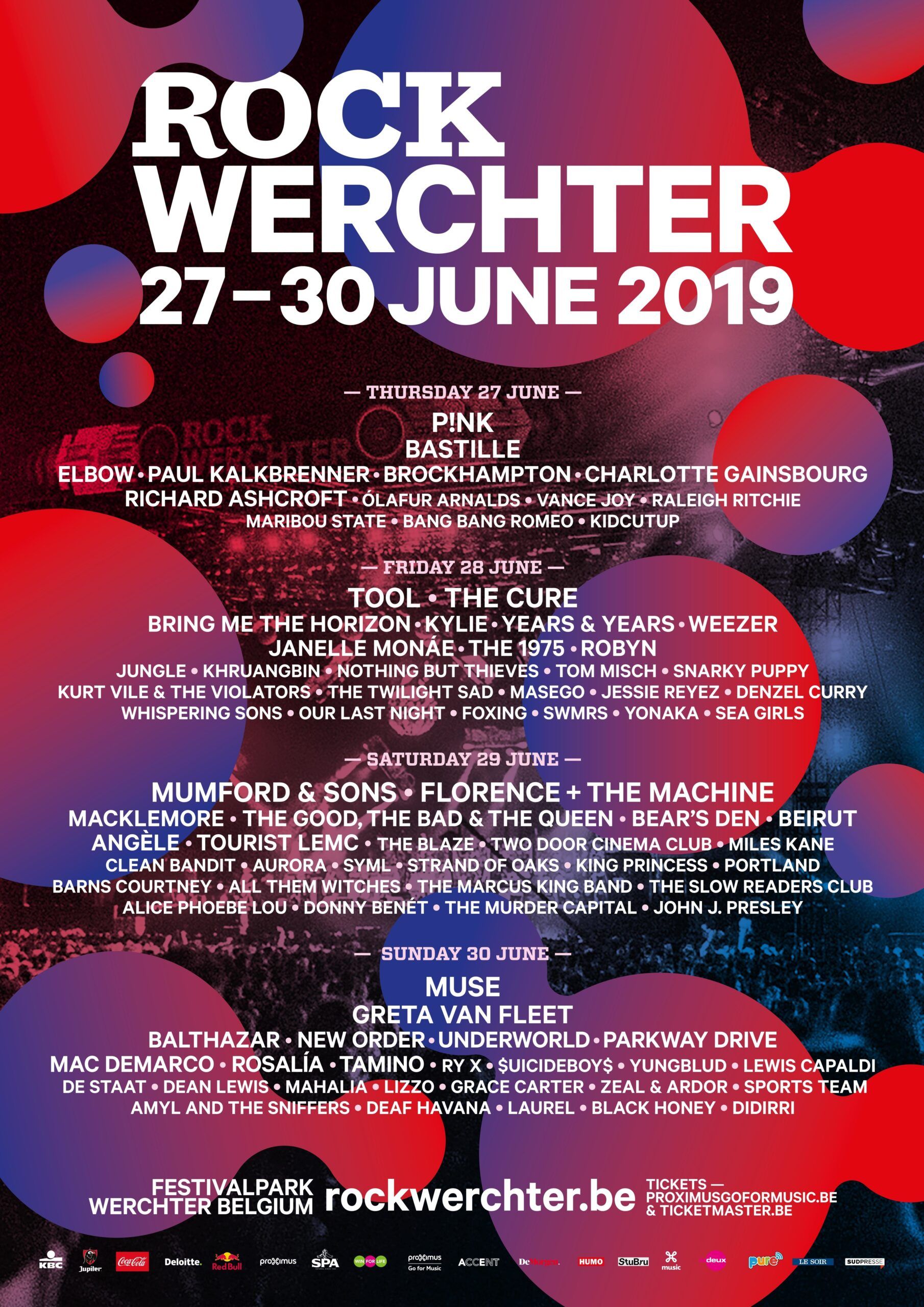 Werchter Rocks Green!
Celebrating over 40 years of defining European culture, Belgium's mecca of music Rock Werchter is once again an unmissable fixture of the summer musical scene, with a lineup full of game-changers and undisputed modern icons, such as P!nk, Muse and Florence + The Machine.
Aside from the untouchable music lineup, Rock Werchter is renowned for being one of the most sustainable music festivals in the world! For many years, Belgium's greatest music festival has been run with sustainability in mind and a series of measures have been put into place in order to make the event greener over the last thirteen years.
Organisers of the festival have been trying to reduce environmentally unfriendly practices by recycling waste, replacing fossil fuel with green energy, diminishing the festival's carbon footprint and introducing wastewater treatment onsite with sustainable sanitary facilities. Last year, they also focused on cutting down plastic consumption and keeping the festival park green by providing a plastic straw-free zone and giving away a free drink to the festival goers who were able to collect 20 plastic cups/bottles.
Rock Werchter also encourages attendees to adopt a more environmentally friendly approach with the campaign "Werchter Rocks Greener With You". In order to promote sustainable travelling, the festival provides free train tickets and shuttle buses and encourages the use of bicycles and carpools to reduce the festival goers' reliance on cars.
Rock Werchter's plan has proved to be successful! Compared to 2014, fuel consumption has significantly decreased, reaching an average of 0.26 litres usage of diesel (per festival goer per day), while a study has shown that similar European festivals consume 0.38 litres of diesel (per festival goer per day). This year's initiative focuses on raising awareness of environmentally friendly practises that can be implemented by both festival staff and attendees in order to make the festival even greener than last year. The "Go Green, Rock Werchter" video posted on the Rock Werchter YouTube channel gives a clear and quick overview of what can be done to turn Belgium's greatest summer music festival into the most sustainable festival in history!
Systematically reinventing and mastering the craft of the European Festival Experience, Rock Werchter has it all for an unforgettable weekend celebrating the best in arts, music and culture, bringing an exciting new chapter to the Werchter fields. The four-day multi-award-winning event takes place from Thursday 27th June to Sunday 30th June 2019 at the Festivalpark in Werchter and covers an eclectic range of genres, from pop and rock's biggest stars, to the best and brightest newcomers.