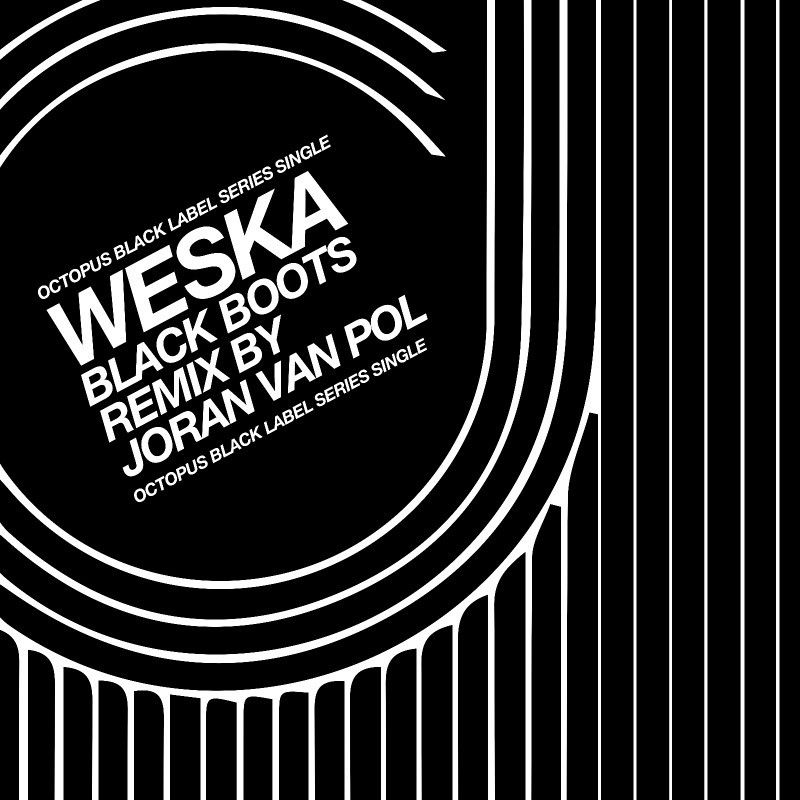 WESKA – BLACK BOOTS EP
Toronto-based DJ/ Producer Cody Hull, better known as Weska has teamed up with world-renowned techno label, Octopus Recordings for the release of his new EP, "Black Boots". Emerging from the Toronto underground, Weska has carved out a unique sound for himself; melodic yet dark at times, his vision within the studio has consistently translated into distinct and commanding tracks. His work has already gained the attention from some of the industry's most respected names including Adam Beyer's Drumcode imprint and, as displayed in this release, the Octopus Recordings family with label owner, Sian spearheading the way.
On his forthcoming release, Weska delivers three superior, original tracks: "Black Boots", "Far Beneath" and "Wildfire" plus a remix from Joran van Pol. Indulge in wonderfully dark, hypnotic techno that is still teeming with melody in Weska's Black Boots EP.
Black Boots – this dark, ominous track begins with a heavy, pulsing baseline, pulling you into its depths right from the get-go. At first, you may expect something more minimal, but Weska is not one to cater to expectations. The track quickly vears into the opposite direction, with swelling percussive sounds and a thick, punchy baseline that gives this track a big room, techno feel. About 3 minutes in, "Black Boots" shifts gears once more, unveiling a dynamic breakdown that engulfs the room in melody. The intensity continues to build before the heavy baseline kicks in one last time, carrying this track to the very end. Give "Black Boots" the justice it deserves, for there's only one way to listen to this one: loud.
Black Boots (Joran van Pol remix) – following suite of the labels he's aligned himself with (Minus and Sci+Tec), Joran van Pol delivers a more stripped-down, minimal version of its original. The cyclical pattern of this track maintains a constant flow of energy that will keep listeners moving about the dance floor. Joran van Pol's version of "Black Boots" is slightly darker than its predecessor, while still packed with an abundance of groove.
Far Beneath – this heavy-hitting, upbeat track is reminiscent of the techno you'd hear in the 90's, with it's quick-paced, urgent qualities, while still incorporating modern, atmospheric sounds. Warped vocals adds an eeriness, making "Far Beneath" the perfect track for those 3am slots.
Wildfire – beginning with a deep, steady bassline, "Wildfire" slowly unravels itself, revealing multiple layers of sound to create melody and interest. While quite simple in structure, the track is resemblant of it's very title: a continuous force of power, that pushes forward before eventually dying off in the same way it began.

This Memorial long weekend, catch Weska at BLEU Detroit for the Octopus Recordings Showcase, an official Movement after-party. On Sunday, May 24 Weska will join Octopus Recordings label boss, Sian along with Marc Houle (Live), Kenny Larkin and Justin James, as the label takes over one of Detroit's top dance clubs.