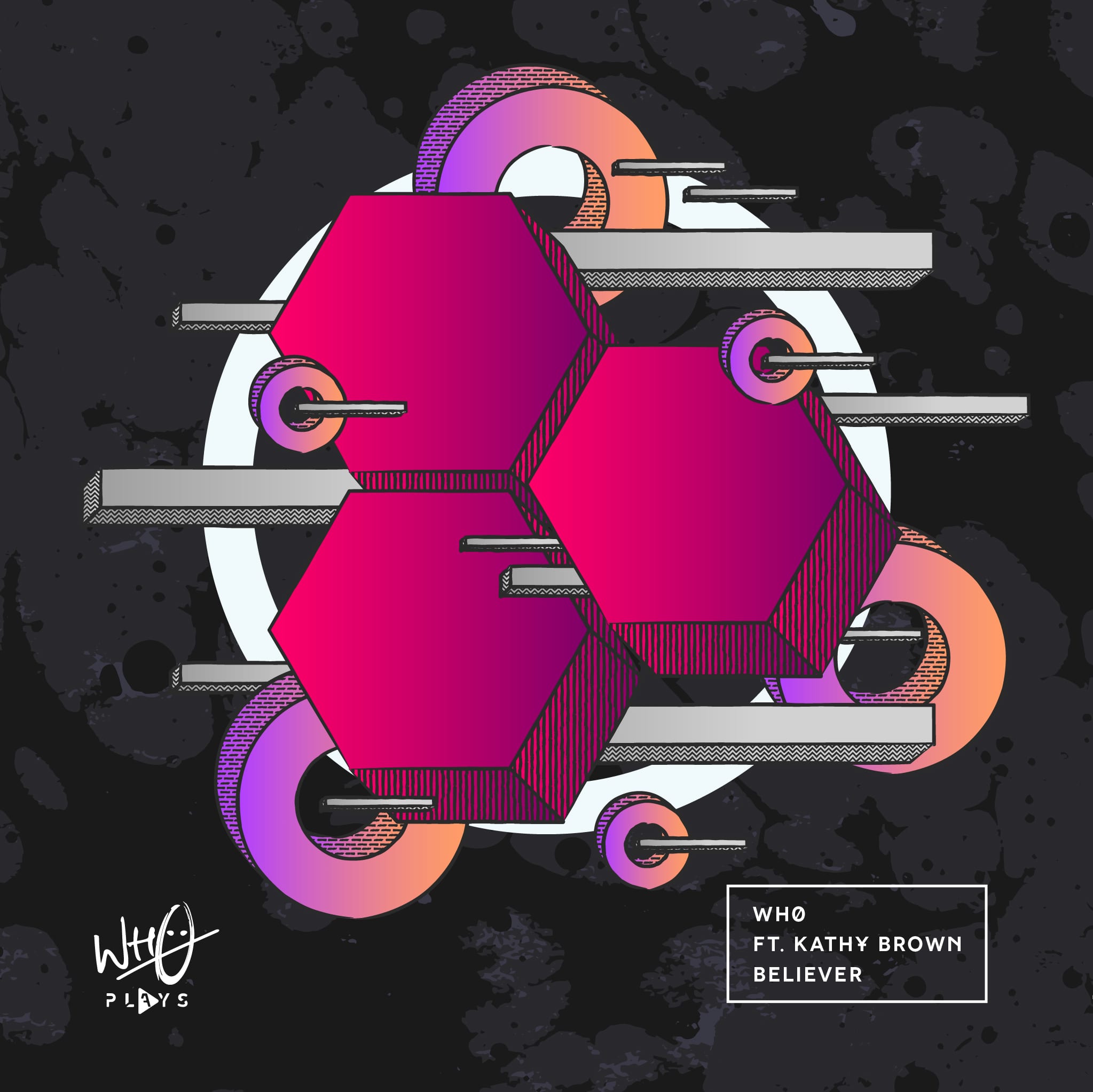 Wh0 ft Kathy Brown – Believer [Wh0 Plays Records]
Next up on Wh0 Plays Records is the ever mysterious label chiefs Wh0 with a feel good house anthem, the perfect remedy to close out 2020.
Wh0 have quickly become known for their seductive house bombs, already seducing Toolroom, Positiva and Ultra along with a string of official remixes for internationally renowned artists The Prodigy, Basement Jaxx and Tiesto.
'Believer' is a high octane house hit oozing feel good energy. Wh0 impressively meld together a pounding bassline and sumptuous piano chords reminiscent of 90's piano house anthems of yesteryear, further enhanced by vocals from legendary Kathy Brown. A sure fire dance-floor anthem in the making.
Wh0 ft. Kathy Brown 'Believer' is out NOW.
Stream / Download:
https://www.beatport.com/release/believer/3214240
https://open.spotify.com/album/20C8chXmBEaCJXr2EwKYRu?si=tyx_oNWQT5usxTI0aPcZeA

Connect with Wh0 Plays Records:
Soundcloud: tiny.cc/WPRSoundcloud
Facebook: tiny.cc/WPRFacebook
Beatport: tiny.cc/WPRBeatport
1001 Tracklists: tiny.cc/WPR1001Tracklists
Connect with Wh0:
Website – tiny.cc/WhoWebsite
Instagram – tiny.cc/Wh0Instagram
Soundcloud – tiny.cc/Wh0SoundCloud
Facebook – tiny.cc/Wh0Facebook
Twitter – tiny.cc/Wh0Twitter
Spotify – tiny.cc/Wh0Spotify
YouTube – tiny.cc/Wh0YouTube
Spotify Playlists – tiny.cc/Wh0SpotifyPlaylists
1001 Tracklists – tiny.cc/Wh01001Tracklists
Beatport – tiny.cc/Wh0Beatport