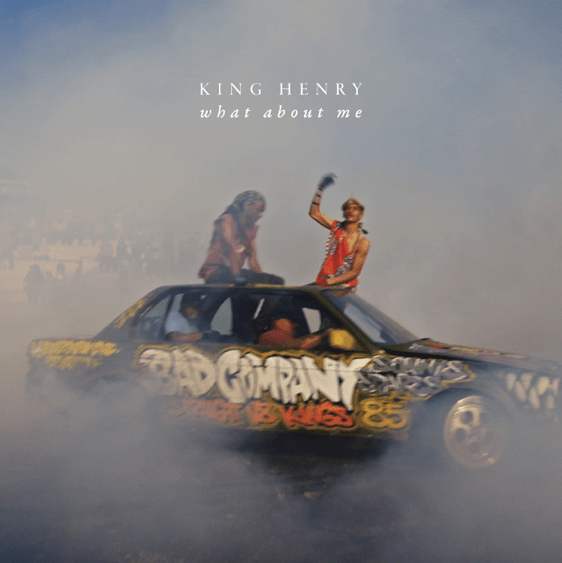 King Henry - What About Me
Grammy-nominated recording artist, King Henry, has previously teamed up with critically-acclaimed emerging artists to craft his forward-thinking music. Now the musical polymath opens up the next chapter in his ever-expansive repertoire, as he branches out beyond production duties and sings for the first time on his new track 'What About Me' (released on Black Butter/Duke City, 11 October 2018).

After releasing 'Bad For Me' (featuring Ellie Watson) earlier this year, 'What About Me' is the second of three Black Butter/Duke City-released singles due out this year. Made whilst on a trip through NYC,'What About Me' is the first release to feature King Henry solely on vocals. He distorts his voice with a haunting effect whilst singing of the lament felt at the end of a relationship. The production balancing his lyrics with a deeper more melancholic sound, underpinned with a 4/4 groove.
"My aim with these new releases is to make songs that you can listen to late at night walking the streets of any big city but could also close your eyes and vibe at a dark nightclub somewhere." KING HENRY
Since relocating to LA from New Mexico at age 18, Grammy-nominated Henry has emerged as one of contemporary music's most sought after producers, working closely with Diplo and Major Lazer, on tracks like the chart-topping 'Cold Water', and 'Know No Better', as well as 'All Night' from Beyoncé's landmark album Lemonade, and 'Nothing Without You' from The Weeknd's Starboy. Recently he produced the LSD(Labrinth, Sia, Diplo) single 'Thunderclouds' and has just finished producing and co-writing the upcoming Sasha Sloan album

Having originally trained in classical guitar, the musically gifted multi-instrumentalist will be joining Gorgon City in the U.S on their long run of dates this October- November.

Live Dates:
Thursday 25 October 2018 – The Showbox, Seattle, WA, US
Friday 26 October 2018 – Roseland Theater, Portland, OR, US
Saturday 27 October 2018 – The Warfield, San Francisco, CA, US
Wednesday 31 October 2018 – The Novo by Microsoft, Los Angeles, CA, US
Thursday 01 November 2018 – The Novo by Microsoft, Los Angeles, CA, US
Friday 02 November 2018 – The Observatory North Park, San Diego, CA, US
Saturday 03 November 2018 – Downtown Las Vegas Events Center – DLVEC, Las Vegas, NV, US
Monday 05 November 2018 – Boulder Theater, Boulder, CO, US
Wednesday 07 November 2018 – First Avenue, Minneapolis, MN, US
Thursday 08 November 2018 – Riviera Theatre, Chicago, IL, US
Friday 09 November 2018 – The Opera House, Toronto, ON, Canada
Thursday 15 November 2018 – Theater of the Living Arts, Philadelphia, PA, US
Friday 16 November 2018 – Echostage, Washington, DC, US
Saturday 17 November 2018 – Great Hall – Avant Gardner, Brooklyn, NY, US
Sunday 18 November 2018 – Festival Corona Capital 2018, Mexico City, Mexico

King Henry 'What About Me' is OUT NOW via Black Butter/Duke City Records