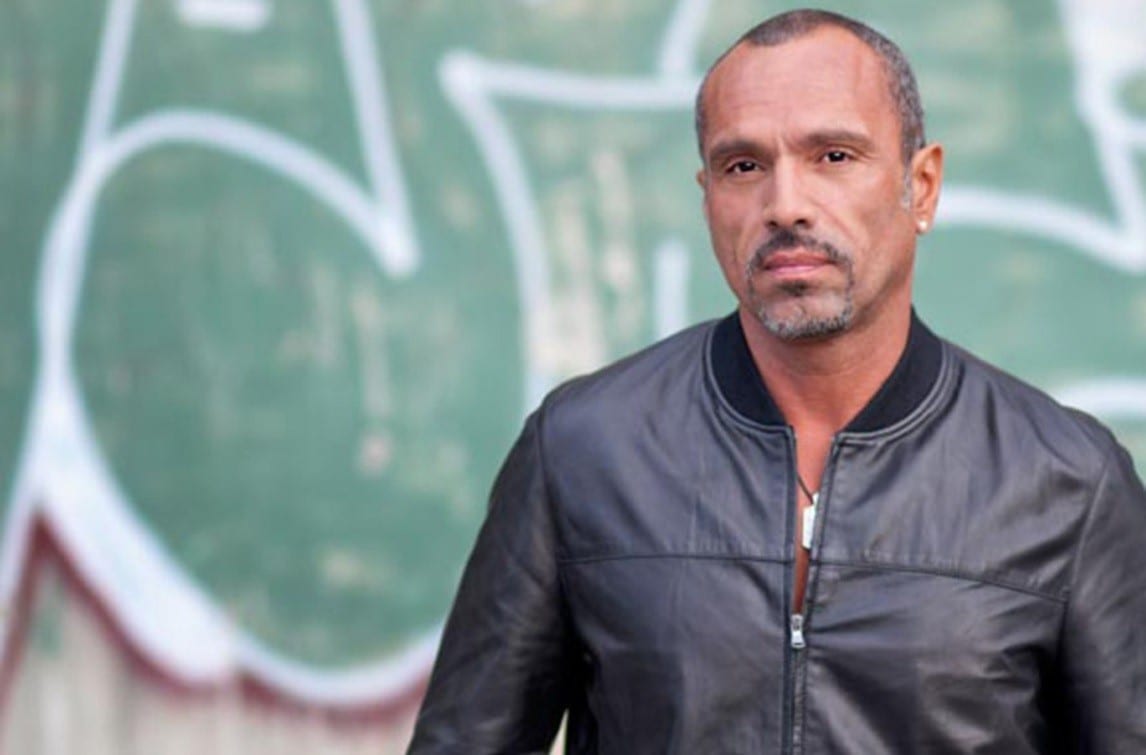 What David Morales Is To House Music
David Morales hails from humble beginnings in New York's Brooklyn, arguably one of the world's most prolific areas steeped in music history. At a young age he found a burning passion for music and it's this desire and dedication that catapulted him from a young man borrowing equipment from his friends to the world renowned hero of House we know today.
David Morales vs. The Jacksons // Let Me Show You

"I've been playing music for almost forty years now, it's about enjoying records and listening to them before the idea of non-stop disco mix was out, before there was even two decks on the mixer, it was really about playing tunes for your friends."
The Paradise Garage is a name rich in music history. This iconic venue was where twenty-one-year-old David Morales was asked to play two marathon eleven hour sets over the course of the weekend. Little did he know – this was the beginning of a new way of playing.
Since then Morales has helped pioneer the House music we know and love today. His remixes are legendary and he's worked with the likes of Chaka Khan, Janet Jackson, Pet Shop Boys and Aretha Franklin to name a few.
His largest collaborative success though came as producer on Mariah Carey's 1996 album 'Daydream' for which he received his first Grammy nomination.
The strong relationship Morales forged with Mariah Carey also resulted in dozens of remixes of her songs, now considered quintessential house classics.
In 1998 Morales was back at the Grammy Awards. And back to win, walking away with the gong for Remixer of the Year. In the same year he shot to fame with the archetypal House anthem "Needin U" which has been a staple in the club scene for almost two decades.
"You'd play a whole night and carry all your records out with you."
You can't mention House music without mentioning the almighty, late Frankie Knuckles.
Though born in the Bronx, NY, Knuckles dominated the House scene in Chicago, where he made his name at the club The Warehouse. It became a mecca for gay men from black and Latino communities, and Knuckles himself was quickly established as an icon. His love of music was unparalleled and it was only a matter of time before he and Morales found their way into each other's lives.
Knuckles and Morales met in 1987, through their manager Judy Weinstein and within days had banded together to create a super label under the name 'Def Mix'. From there they started solidly producing some of the greatest House and Disco remixes known to the scene, one of which was the 1989 hit – Inner City- Watcha Gonna Do With My Lovin'.
The super duo coined their own sound and sought out Satoshi Tomiie who then settled intrinsically within their collective. They later called on Hector Romero to complete their family and it was with this they secured their status as Global House music legends.

In addition to his successes with Def Mix, Morales has also firmly cemented himself as a superstar DJ by playing legendary venues such as The Loft and The Sound Factory and later Ministry Of Sound and Ibiza's iconic Pacha.
Morales established his own club Stereo in Canada, where he was the resident DJ, playing marathon sixteen hour sets called "La Vie en Stereo" on the last Saturday of every month.
Last year David Morales played the legendary Glastonbury festival last year and dedicated his set to long-time friend, partner and Godfather of House Frankie Knuckles, saying:
"This is the perfect audience – it's not like someone's hosting this to make a buck or have it as a novelty, Frankie is one of their own. Besides him being an icon, he was also a gay icon".
The set was a fitting tribute to Knuckles and included an especially moving moment when Robert Owens performed the hit "Tears".
David Morales continues to release outstanding mixes, play live to packed-out crowds and push the boundaries of what a DJ is expected to do.