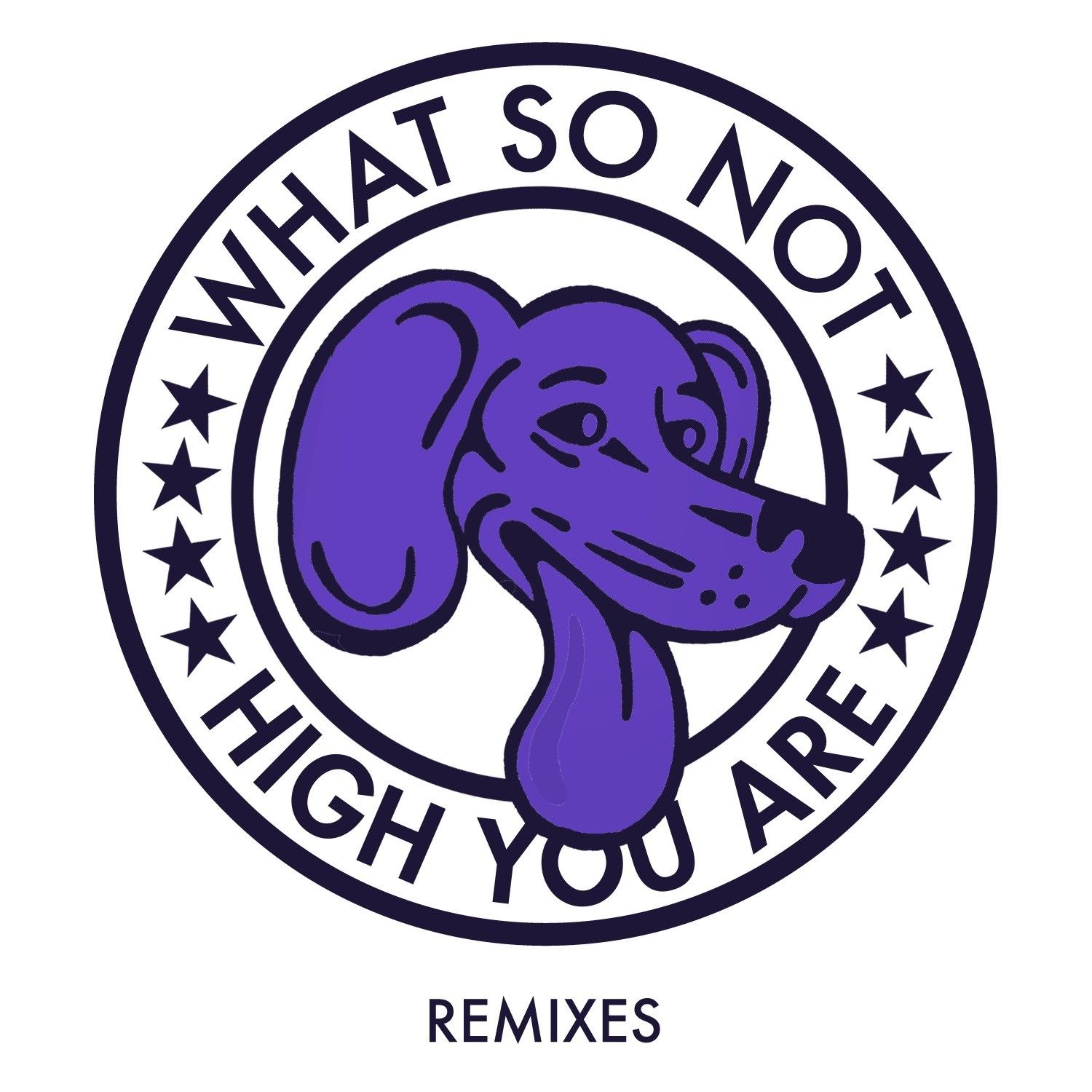 What So Not – High You Are – Remixes EP
What So Not are Sydney DJ duo Flume and Emoh Instead. Although they differ in size, facial hair and physique, both began their destined path to DJ notoriety as humble paper boys with a keen ear for jams. United by a love of surfing and the sweaty corridors and dancefloors of nightclubs, they set out to create a project inspired by the most universal of feelings: fun.
This is not to say that there's not a serious intent going on with their music-making. Their debut EP release 'The Quack' (out via local legends Sweat It Out and internationally via Skrillex's label OWSLA) dropped harder than that time Tony Abbott crashed in on Flume's wave (true story). It featured guest vocalists/heavyweights Action Bronson, D Mac & Blood Diamonds, clocked up over 450k Soundcloud plays and garnered the attention of fellow electronic heavyweights Diplo, Bauuer and Flosstradamus.
Of lead single 'High You Are', Emoh says:
''High You Are' was an experiment. We wanted to take the concept of groove-based house and push it to the extreme. Something that could hold its own, against the biggest 'EDM' hit, without compromising the feel and soul. The power to make people move, not just fist pump.'
And so it did. People moved their bodies to What So Not's frenetic DJ performances (spearheaded by Emoh Instead, on occasion joined by Flume) all across the country, firstly on the 2012 triple j House Party tour, then on their own run of 30+ headline dates throughout regional Australia, NZ and various corners of Asia. Their mad energy and burgeoning fanbase was on hi-vis at their frankly mental headline DJ slot at this year's Splendour In The Grass.
What So Not's schedule for the next 6 months is jam-packed. New EP 'Jaguar Track/Death Drive' drops 10 December, with plenty more remixes on the way. They play the national Stereosonic Festival this Nov/Dec.
Track List:
1. What So Not – High You Are (SCNTST Remix)
2. What So Not – High You Are (The Only Remix)
3. What So Not – High You Are (Motez Remix)
4. What So Not – High You Are (Astronomar Remix)
5. What So Not – High You Are (Branchez Remix)
For more information on What So Not see below:
https://soundcloud.com/whatsonot
https://www.facebook.com/whatsonot
https://twitter.com/whatsonot
http://www.owsla.com/