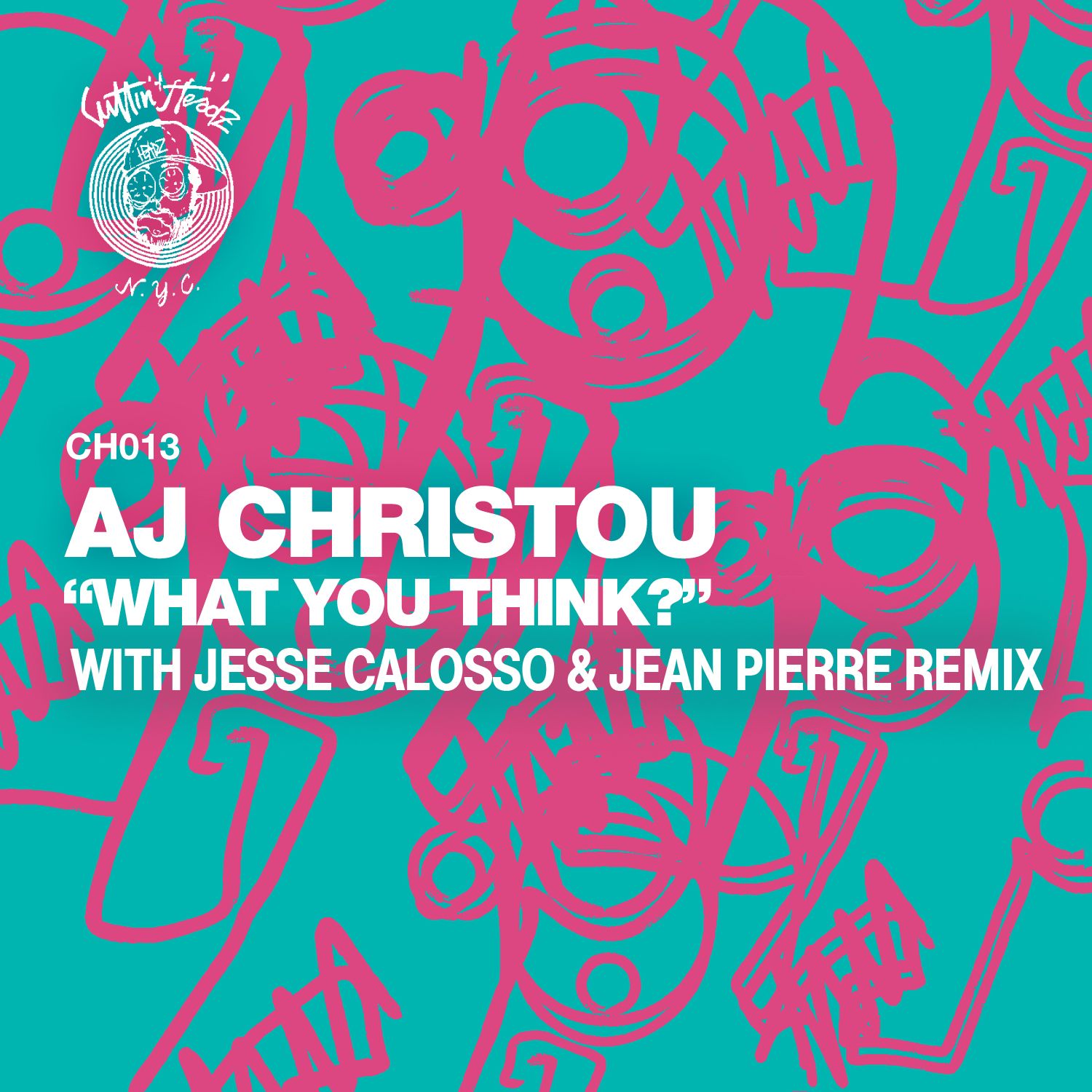 AJ Christou - What You Think?
AJ Christou will deliver 'What You Think?' via the Martinez Brothers' Cuttin' Headz imprint mid June, accompanied by a remix from Jesse Calosso and Jean Pierre.
Manchester's AJ Christou has been rising up the ranks over the past few years via releases on his own Celesta Recordings, Leftroom and Materialism, and here we see him joining the roster of The Martinez Brothers ever impressive Cuttin' Headz. Home to output from Andrea Oliva, Martin Buttrich, Mathew Jonson and of course the label founders themselves.
Title track 'What You Think?' takes the lead on the package and sees Christou deliver an up-tempo energy fuelled number led by frenzied acid licks, an bumpy off-kilter drum workout, hip house vocal licks and spiralling resonant synth shots. 'Beat, Goes…On' follows and strips things back to a raw percussive feel, bringing shuffled snares, intricate percussion programming and snaking bass grooves into the limelight.
'One, Two, Three' opens the latter half of the package, laid out over five and a half minutes with loosely flowing distorted drums, wandering metallic melodies and stuttering voices before Jesse Calosso & Jean Pierre round out the release with their take on 'One, Two, Three' delivering a more direct groove-led aesthetic with stripped-back drums, a heady bass lead and tripped-out vocal murmurs.
AJ Christou's 'What You Think?' is out on Cuttin' Headz 16th June 2017.
Tracklist:
What You Think?
Beat Goes…On
One, Two, Three
One, Two Three (Jesse Calosso & Jean Pierre Remix)