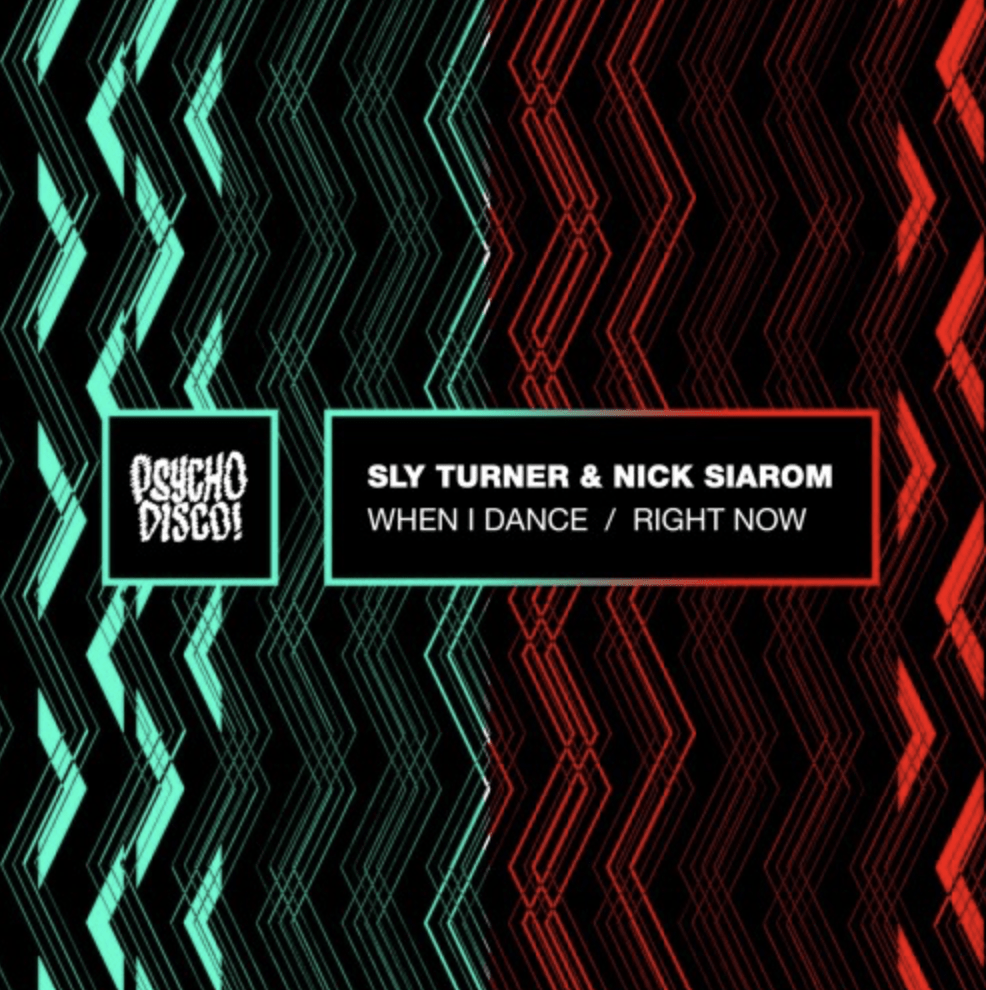 Sly Turner & Nick Siarom - When I Dance / Right Now
Continuing on with their release-packed schedule for 2018, Atlanta-based label Psycho Disco! in recent weeks has debuted a number of essential house cuts from artists including LA Riots, Craze, Golf Clap, Treasure Fingers, Codes, Gettoblaster, and more- all since January. With no plans on slowing their roll, the label founded by DJ / producer Treasure Fingers is now back with another brand new release to fix our ears on, this time from Sly Turner and Nick Siarom.
Titled "When I Dance / Right Now," San Diego's Sly Turner and Brazilian producer Nick Siarom fuse together their respective sounds for two punchy classic house cuts. On lead single "When I Dance," the pair inject the track with wobbly synth and a hypnotic melody whose bounce proves the perfect soundtrack to prowl around the dance floor. The chunky B-side, "Right Now" is a peak-hour weapon on it's own with bass rattling drums and heavy low end whose most compelling aspects lie in it's rhythmic flow and zesty breakdown. You may already be familiar with Sly Turner or Nick Siarom thanks to their past releases on labels including Dirtybird, Box Of Cats, Audiophile XXL, Psycho Disco, and Eight0Eight Records, or heard their respective tracks played in the sets of Shiba San, Vanilla Ace, Cut Snake, Eyes Everywhere, Grensta, Marcus Nasty, Option4, and more.
If you're rocking with the "When I Dance / Right Now" EP, you can hear the project live when Sly Turner takes the stage back to back with Westend at the official Psycho Disco! Miami Music Week Showcase. Going down March 22nd at Miami Beach's Townhouse, the event will also feature DJ Pierre, Todd Terry, Treasure Fingers, Codes, Golf Clap, Alexander Technique, Lupe Fuentes, Funk Manchu, Aaron Lainez, and back to back sets by Sly Turner and Westend, E.R.N.E.S.T.O and Hunter Reid, Devon James and Will OB. Going down from 12pm-10pm, entry to the event is free with RSVP to HTTP://PSYCHOMIAMI.EVENTBRITE.COM