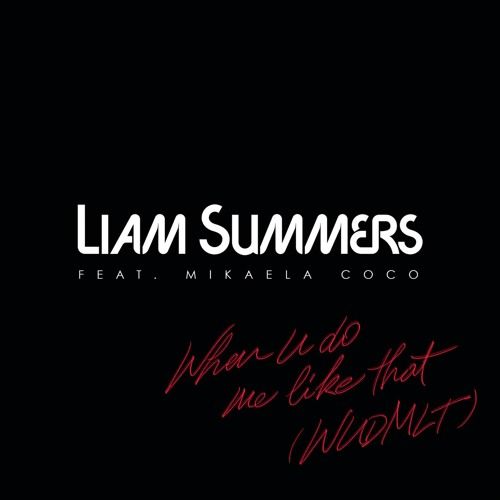 Liam Summers - When U Do Me Like That
Burgeoning Belgian DJ and Producer Liam Summers is no stranger to the dance music world. A resident DJ for #1 Belgian station, Radio Contact, Liam soon caught the attention of electronic superstars, Jack U, who recently sampled Liam's music on their massive festival banger 'Jungle Bae'. Now, with his recent signing to Sony Music and his newest release 'When U Do Me Like That' feat. Mikaela Coco, Liam Summers is set to take the international dance music world by storm.
Liam Summers confidently explores his own musical direction with 'When U Do Me Like That', leaving behind stylistic clichés and employing a range of electronic influences to create a unique hybrid. While the track's 105 BPM tempo is nestled squarely in Tropical House territory, the Belgian producer uses a soundscape far more familiar to Future House devotees. Deep, warm tones are formed with synergistic bass and synth, providing a stronger, more mature atmosphere. Entwining trap elements as well as a stunning top-line from Mikaela Coco into this already unusual musical fusion, Liam looks to place himself at the forefront of production innovation.
With a host of collaborations and remixes – including a track for the David Guetta 'Hey Mama' international remix contest – and his own chart hitting single 'Close 2u' and EP already under his belt, Liam already looks to become a force to be reckoned with in the electronic music scene. Now, with the release of 'When U Do Me Like That', Liam Summers is on a surefire trajectory to international stardom.