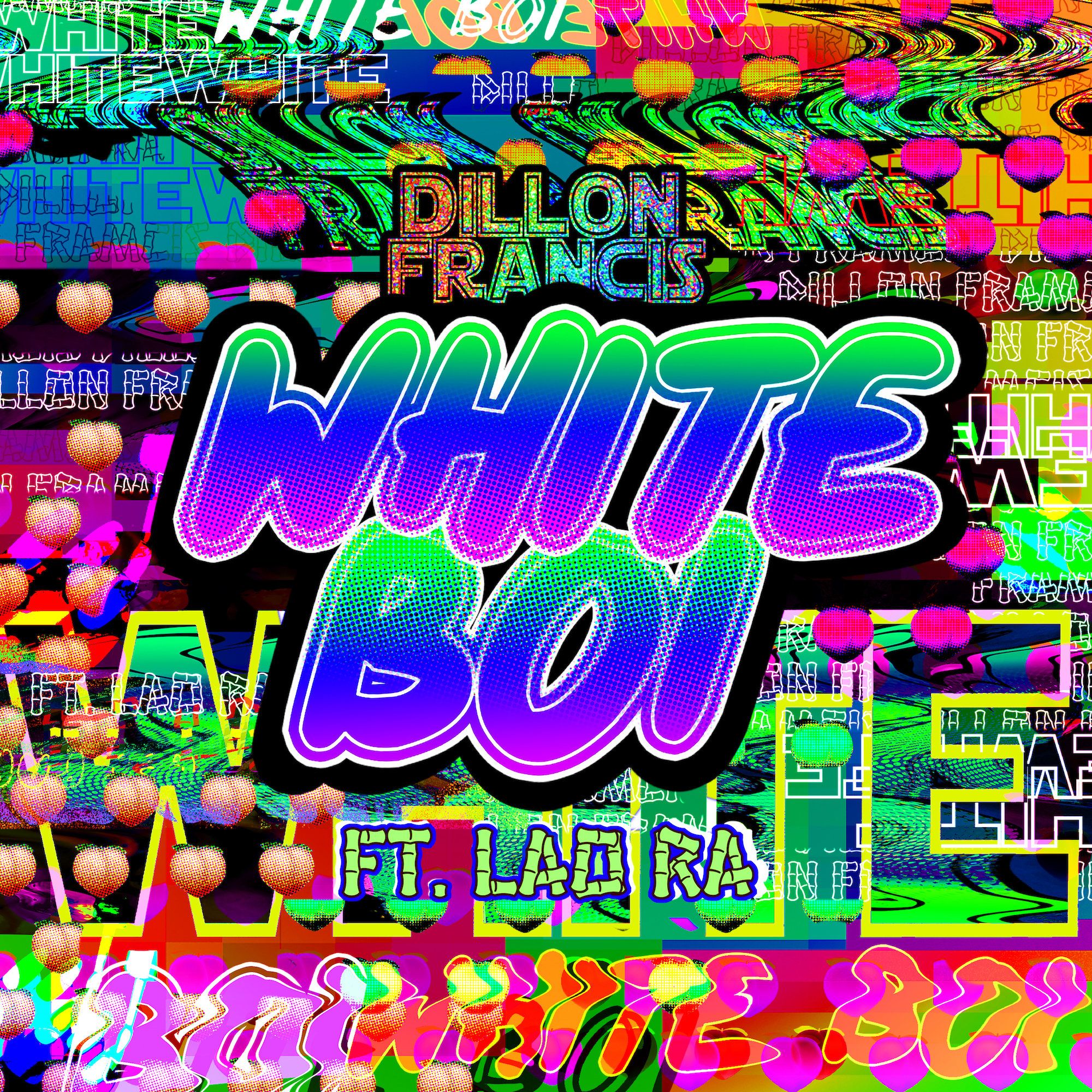 Dillon Francis ft. Lao Ra - White Boi
Platinum-selling artist, DJ, and producer Dillon Francis today released "White Boi" (feat. Lao Ra), the lead single off his forthcoming new album WUT WUT, due for release on September 28 via his own IDGAFOS record label. Recorded alongside rising Colombian "pineapple pop" vocalist, Lao Ra, the song is available to stream and download starting today.

Speaking on the track, Dillon says:
"This record is really special to me because it's one of the few songs on my album that's in both English and Spanish. I think Lao Ra is a freaking star, and working with her was a dream come true! It was so easy to write this song together, and we've already started working on many more. I can't wait for the world to hear 'White Boi'!"
Lao Ra says:

"This is an ode to the white boys in my life and how exotic and endearing they are to me. Think Dillon loved the fact that he was a white boy himself. The song might be about something else tho' but that's for you to find out."
Francis today also released an accompanying music video for the track, directed by Allie Avital. Filmed in the Dominican Republic, the vibrant clip shows Lao Ra tell multiple characters portrayed by Francis, as well as anyone else who will listen, about the white boy she fell in love with. Watch it HERE.
Stream And Download "White Boi" (feat. Lao Ra)
Spotify: http://dillonfrancis.fm/WhiteBoi_Spotify
Apple Music:http://dillonfrancis.fm/WhiteBoi_Apple
Soundcloud:http://dillonfrancis.fm/WhiteBoi_SCloud
YouTube: http://dillonfrancis.fm/WhiteBoi_Video
iTunes: http://dillonfrancis.fm/WhiteBoi_iTunes
Amazon: http://dillonfrancis.fm/WhiteBoi_Amazon
Google Play: http://dillonfrancis.fm/WhiteBoi_Google
Deezer: http://dillonfrancis.fm/WhiteBoi_Deezer
WUT WUT follows Francis' 2014 debut studio album Money Sucks, Friends Rule, and sees him return to his moombahton roots and early Latin influences. Executive produced by Toy Selectah, the albumwas recorded in New York City, Miami, Dominican Republic, and Mexico City. WUT WUT is available to pre-order on iTunes, pre-add on Apple Music, and pre-save on Spotify now HERE.

Francis began teasing teasing the albumearlier this year with the release of tracks "Ven" (feat. Arcángel & Quimico Ultra Mega), "We The Funk" (feat. Fuego), "BaBaBa" (feat. Young Ash), "Look At That Butt" (feat. Jarina De Marco), and "Never Let You Go" (feat. De La Ghetto). "We The Funk" (feat. Fuego) debuted in the Top 20 at Spanish Pop Radio and earned Francis Artist Of The Week on Spotify's marquee ¡Viva Latino! playlist. Critics were quick to praise the album's early singles as "wild, bright moombah bass to get your body doing things you didn't know it could" (Billboard) and "energetic and fun with just the right amount of inherent humor thrown in" (Your EDM), with Dancing Astronaut adding, "Dillon Francis' movement back into the realm of Caribbean rhythms may cement him as one of the most popular and relevant producers of the time."

IDGAFOS originated from Francis' 2011 song of the same name, which at the time, reflected the culmination of his signature musical productions. The term has since evolved into a rallying cry for all things Dillon Francis — his clothing line, epic live show, and now an outlet with which to release his new music. In his own words, IDGAFOS is "to be spirited and happy… to never give a fuck or shit about anything but remaining positive."

In the coming months, Francis will appear at numerous music festivals and wrap the third consecutive year of his residency at the Wynn Las Vegas. A complete list of upcoming live dates and ticket information can be found HERE.