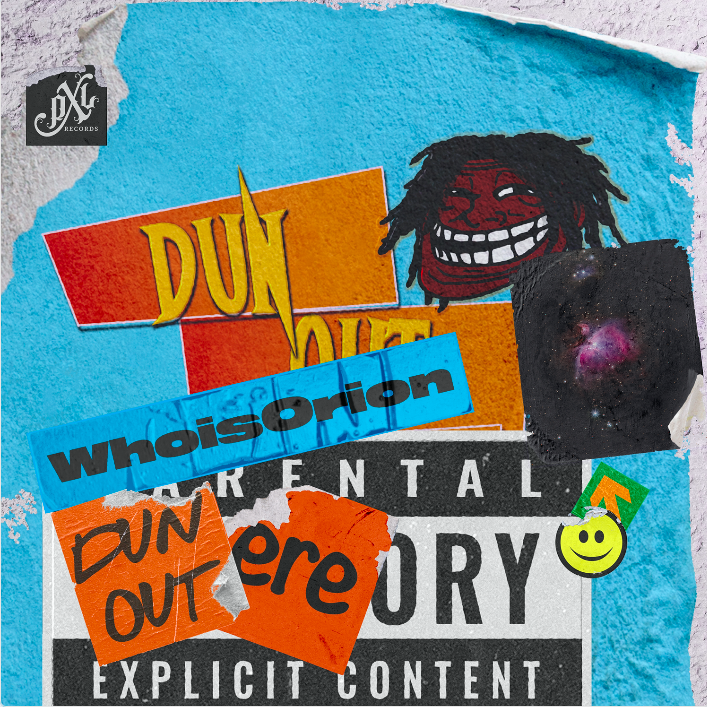 WhoIsOrion shares brand new track 'Dun Out Ere'
WhoisOrion has been circling the pools of upcoming UK rappers for a hot minute with a string of independent releases across the likes of GRM Daily, Link Up TV and his own channels. Standing out from the crowd with his infectious personality, fun loving visuals and distinctive rap style, WhoisOrion releases latest single 'Dun Out Ere' as he delivers a dose of light-hearted, feel-good vibes.
Hitting a NIK Beat$ production, the bouncing instrumental is ignited by animated lyricism, energetic delivery and spirited ad-libs as WhoisOrion takes a firm grip of the record. 
"Dun Out Ere' is a song I think a lot of people would relate to" explains the rapper, "I felt I needed something that was lyrically catchy that people would remember and relate to. I definitely think for my generation, "Dun Out Ere" is the perfect quote for that".
Having been part of the PXL Records camp since its inception, WhoisOrion is label mates with the likes of Blinkie, the producer of his previous single 'Formula Won' and the man behind Bugzy Malone & Chip's smash 'Notorious'. A self-taught producer himself, WhoisOrion comes from 4 generations of musical heritage and has a vast knowledge and experience of music from every corner, and whilst you can often find him edging towards fun-loving vibes in his public output, his exceptional level of artistry behind the scenes, can only be commended. Undoubtedly it is his adept musical capabilities that allow him to effortlessly shift between being a skilled rapper to a melodic, harmonious singer. 
Delivering music at a time when many of his contemporaries are focussed on street life and hardships, WhoisOrion consistently delivers a fresh and accessible sound that sweeps us up in its wavy vibe whilst remaining full of bars, punchlines and impact. An artist arriving at the new frontier of Black British music, WhoisOrion is an essential find in the next generation of rappers.