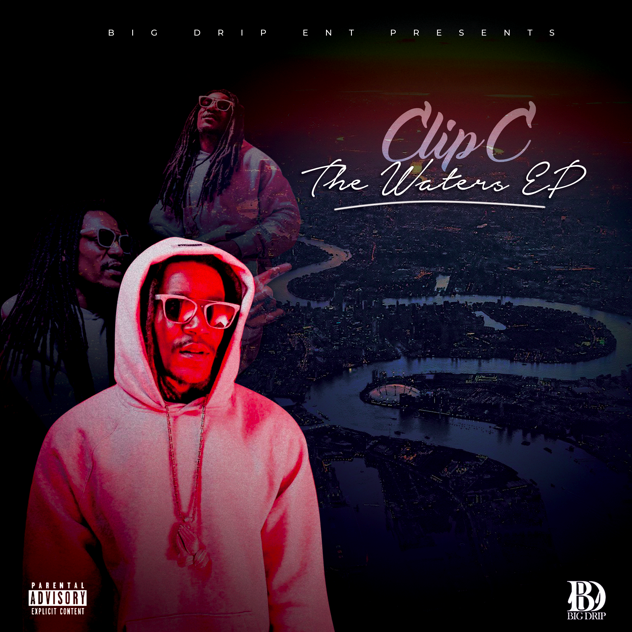 Clip C releases new EP 'The Waters'
Bringing UK Jamaican music culture to life with a new 3-track EP, Brixton raised Clip C releases 'The Waters'.
A solid mix of influences and tempos, the EP explores explosive rap moments in 'One Order' and switches pace to the melodic, soulful singing of 'Only You' before ending on the EP's crescendo 'Dream It Possible', which has a strong reggae core. Each record exposes a new layer of artistry to Clip C, and the EP envelopes the talent he has for submerging his music in the diverse Jamaican music culture, which lays in his roots.
Raised in the multicultural melting pot of Brixton, Clip C has previously worked with fellow South Londoners including Stylo G and Sneakbo, whilst soaking in the music culture that echoes through the streets of the capital. Calibrating his rap skill, he has evidently taken influence from the experiences he has been subjected to and the raw UK sound ricochets through the single 'One Order', which he delivered a release day video for. Produced by InvaderBeatz, the record draws on ominous driller beats whilst Clip C rides across it with deep sinister lyricism and patois delivery. 
Whilst music fluidity and mixing genres and influence has become an artist staple in modern day music, what makes Clip C stand out from his rap peers is his ability to equally hit out a dark, rap fueled record, as fluently as a sensual, melody driven dancehall track such as 'Only You'. Produced by Akara Etteh & Tim Lyre, the tinkling keys and soft bass, are touched by intimate lyricism and Clip C's caramel tones, which stand in sweet juxtaposition to the previous track. 
Moving into the final record on the EP, 'Dream It Possible' is the grand finale. It epitomizes Clip C's ethos and holds a message at its core, "anything you want to achieve in life is possible, pay attention to the real causes, people and feelings you get, respect and work with them and they'll work for you" he explains of the track. Delving further in to the inspiration behind the EP itself and how it's title evolved, Clip C continues, "The ep is called 'The Waters' because we are on UK waters and it was UK produced, it also has further meaning in that I'm 'testing out 'The Waters' with my music, 'mi jussa tess out di wata's".
Listening to Clip C's music is a journey as he adds his twist of words and accents. Creating a natural yard sound with a hint of UK street culture, he delivers an authentic and audible representation of the eclectic and multicultural gems that are on the voyage of discovery within the UK music scene.