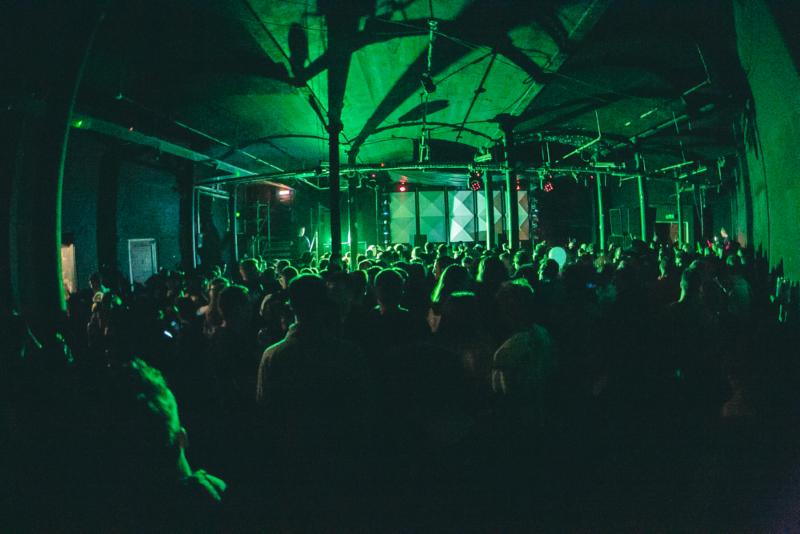 Wigflex City Festival announces lineup…
Music, arts and well-being event Wigflex City Festival to debut across multiple Nottingham venueson Sunday 5th May 2019.
After 12 years of putting on some of the country's most notable and innovative parties, famed for impressive lineup curation and a meticulous approach to production, Wigflex's next step finds it expanding into festival territory. In a unique step, the event will offer a free, comprehensive daytime programme focused on well-being, open to children and families, through panels, workshops, art installations and local projects. Collaborating with a number of charities, the Wigflex City Festival aims to make a lasting difference within the community.
The musical offering unites an array of returning Wigflex royalty and exciting new talent, a blend of both DJ sets and live acts. Boasting some of the most revered selectors in electronic music, Honey Dijonand Gilles Peterson head up an eye-catching roster that includes Shanti Celeste, Call Super, Eris Drewand Midland, as well as featuring a blistering b2b between DJ Stingray and Mumdance, a self-described "folk-trance" trip courtesy of James Holden & The Animal Spirits (Live) and the surging, soulful voice of Yazmin Lacey (Live). Avalon Emerson, Young Marco, Djrum, DJ Slimzee ("00-04" set), Peach and SPFDJ will also unleash genre-spanning sets throughout the night.
Founder Lukas Wigflex says:
"Coming from a city like Nottingham where creativity is rife but recognition doesn't necessarily follow suit, we want to shine a light on our creative community and give it the attention it deserves. We've always been lucky enough to draw in crowds who bring this really special energy to our parties because eccentricity and creativeness is just in the air up here – but now we want to share that with everyone.
Some of the art production spaces in the city and the work that's coming out of them, for example, are just next level. To create a platform for all of this, and merge it with some our most loved and respected artists, is everything we've been building up to over the last 12 years. While our parties have been about escapism and fun, this festival is more of an opportunity to bring that ethos together with world famous artists and the most valuable sects of Nottingham's creative community in a way that feels seamless…it's never really been attempted before up here, so we're excited to see where it takes us.
Beyond any complicated messages or sentimental statements, we just want to give people the space to feel good and experience something new. The current social and political climate may seem bleak right now, and we certainly don't have all the answers, but if we can forge friendships on the dance floor and spark some important conversations, it will be a step in the right direction and our mission will have been achieved."
With the daytime programme to be announced soon, tickets are available now:
www.residentadvisor.net/events/1194245
FULL LINEUP:
Honey Dijon
Gilles Peterson
Midland
Avalon Emerson
DJ Stingray b2b Mumdance
James Holden & The Animal Spirits (Live)
Young Marco
Call Super
Yazmin Lacey (Live)
Shanti Celeste
Bufiman (Live)
Djrum
DJ Slimzee ("00-04" set)
Eris Drew
Peach
SPFDJ
www.residentadvisor.net/events/1194245
SOCIAL MEDIA:
www.facebook.com/Wigflex
www.twitter.com/Wigflex
www.instagram.com/lukas_wigflex