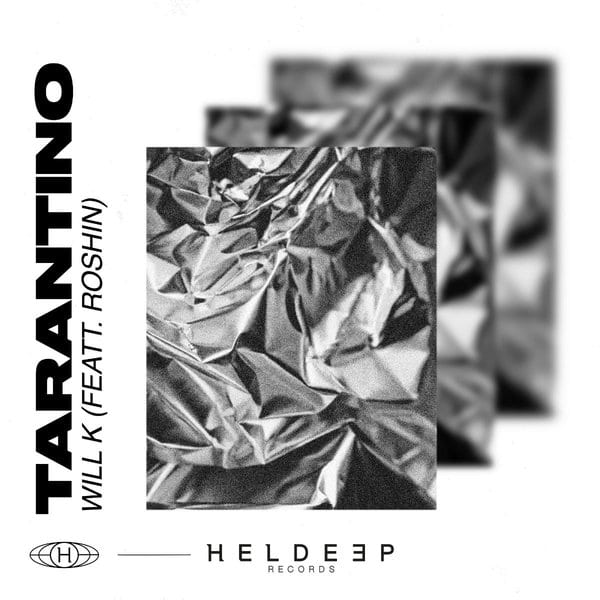 Will K and Roshin deliver a massive track with 'Tarantino' on Heldeep Records
The Australian DJ is back on Heldeep Records with a brand new collaboration in the form of 'Tarantino' featuring Roshin. One of dance music's most exciting producers today, Will K has been releasing on the biggest labels and has quickly become part of the Heldeep family.
With 'Tarantino' Will K and Roshin have found a great synergy, combining funky basslines with searing, catchy vocals. An energetic beat accompanied by a hip-hop flavoured topline makes this track a true beast. A snarling bold riff expands into eclectic synths, building up to a heavy bass loaded drop.
Since the release of 'Tasty' in 2018, when the track took the helm as one of the most DJ-supported tracks of the year, Will K has been putting out banger after banger. Collaborating with artists such as Jebu and Corey James, and earning support from the likes of Oliver Heldens, Alesso and Martin Garrix, Will K has earned himself the title of most supported producer three years in a row.
Will K ft. Roshin 'Tarantino' is out now on Heldeep Records
About Heldeep Records:
International superstar Oliver Heldens founded Heldeep Records to create a platform to showcase the new music of budding producers after receiving 1000s of demos. Since 2014, Heldeep Records has grown from a modest imprint into a fully-fledged label, featuring respected mainstay acts like ALOK, Chocolate Puma, & Dada Life as well as hosting stages at leading festivals across the globe like Tomorrowland, Mysteryland, Electric Forest, Spring Awakening Music Festival and South West Four. Heldeep artists are showcased weekly on Heldeep Radio, which is syndicated across 91 stations, in 66 countries and reaches 118 million people a week.